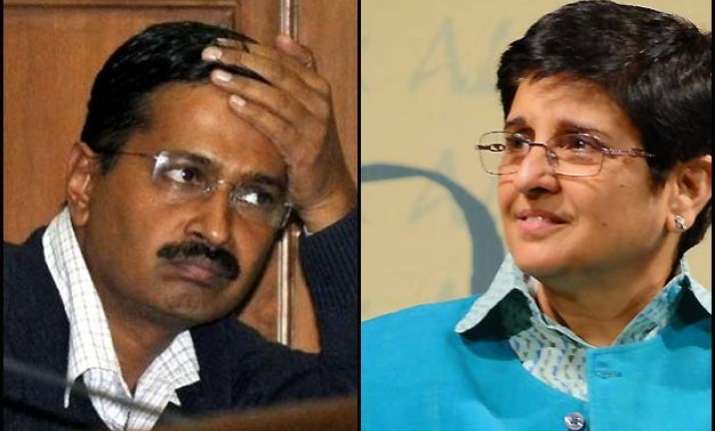 Delhi is soon to turn into a virtual wrestling arena as Kiran Bedi, the former IPS officer has set her mind to give a tough time to her ex-colleague Arvind Kejriwal.
The AAP founder might have swallowed the news with a brave smile however; digesting the same in the coming times might not be an easy task for him.
If credentials are to be compared, then Bedi is no less, no more than the brainy muffler man.
Ever since the announcement of the onset of her political journey with BJP, social media platform twitter is sighting tweets jostling to cheer the intended power match.
No offences but the political drama could turn out to be a good masala movie script too; with two soul-friends marching towards a goal together for betterment of society until there comes a 'Deewar' twist and one of them crosses over the other.
A dialogue like, "Mere paas BJP hain" can add to the hilarious twist.
So here we are sharing a compilation of how people are reacting on Kiran Bedi's association with BJP under the inspirational leadership of PM Narendra Modi: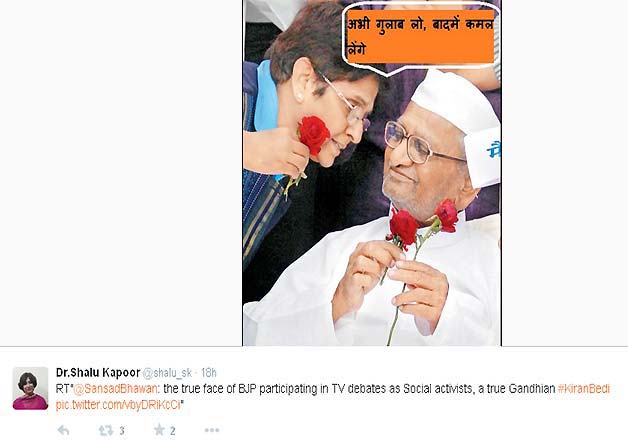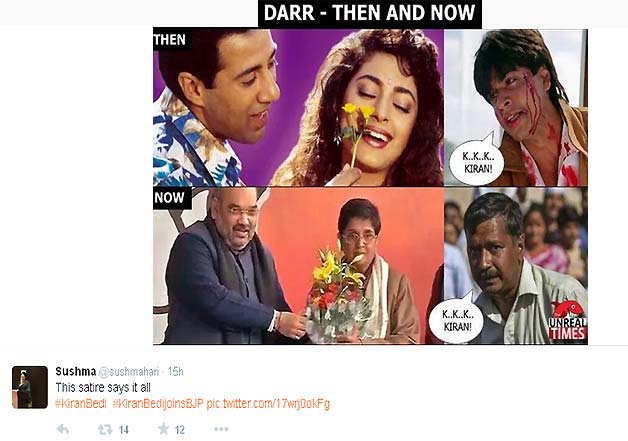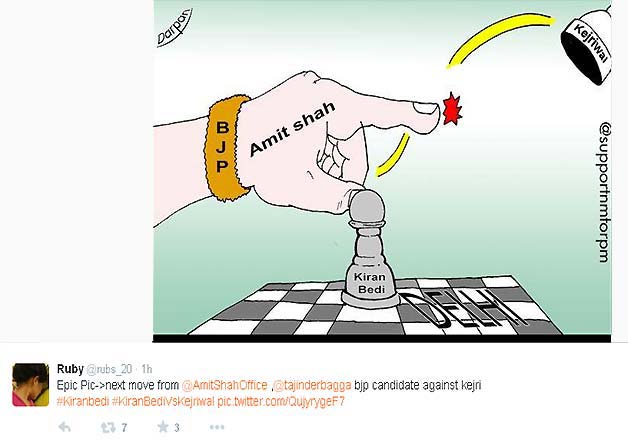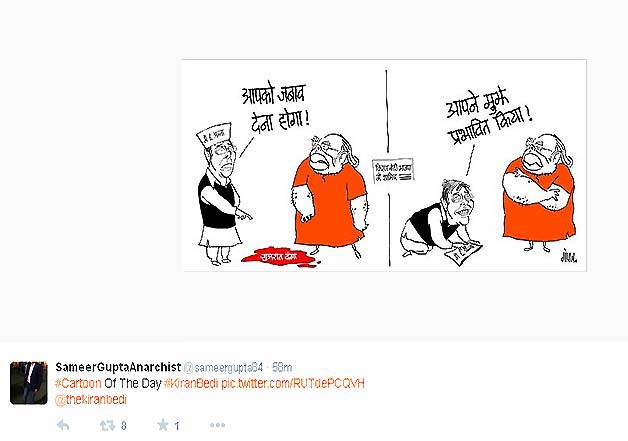 Image source: Twitter