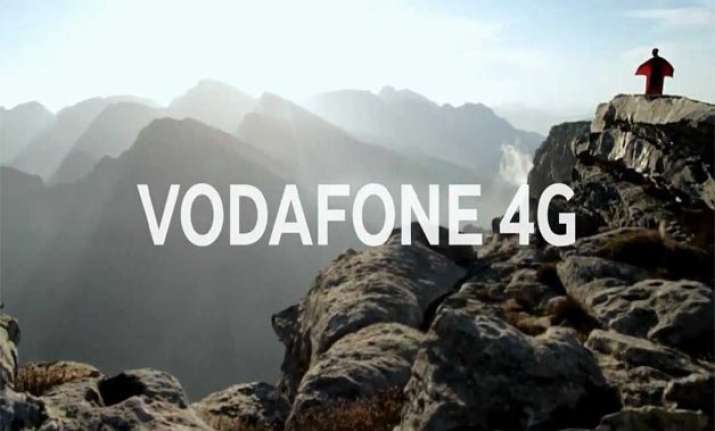 New Delhi: Vodafone India has rolled out its high speed 4G service in Mumbai across the Western suburbs and South Mumbai in a phased manner. The roll out will be completed across all parts of Mumbai, which will include the Eastern suburbs and Navi Mumbai license areas by March 2016. This launch will follow after the launches in other major cities that include Karnataka,Kerala, Kolkalta and Delhi and NCR. 
The whole network is built on an 1800 MHz band and will allow Vodafone 4G customer access the service across a range of smart devices that include Mobile Wi-Fi and dongles. Speaking at the launch, Sunil Sood, Managing Director and CEO, Vodafone India said, "We are delighted to launch our high-speed 4G services in Mumbai for our customers to experience the most advanced wireless broadband experience available across the globe today. Vodafone's global expertise and experience of launching 4G across 19 countries gives us a better understanding of this technology and need of the 4G customer."
Sood added, " Initial response from customers who have experienced 4G services in Kerala, Karnataka, Kolkata, Delhi and NCR has been positive and encouraging. As a steadfast partner of Digital India, we remain focused on deploying multiple technologies – 2G, 3G or 4G for optimum use as each technology has its own vital role to play in servicing the myriad connectivity needs of consumers across the country. "
The comapany has already rolled out 4G-ready SIMs early in January, which are available at all of its 56 exclusive stores in and around Mumbai. To get the benefits of all the 4G services, customers will need to have a 4G-enabled handset and a new 4G-Ready SIM card. Also the customers can walk into a Vodafone store and exchange their old SIMs and get a new 4G-ready SIM. 
Also the Vodafone 4G RED customers will receive 100% extra data for a month and a 3 month complimentary subscription to TV, Movies and Music on Vodafone Play. The company announced that 4G Mobile Wi-Fi will support connectivity for up to 10 devices.