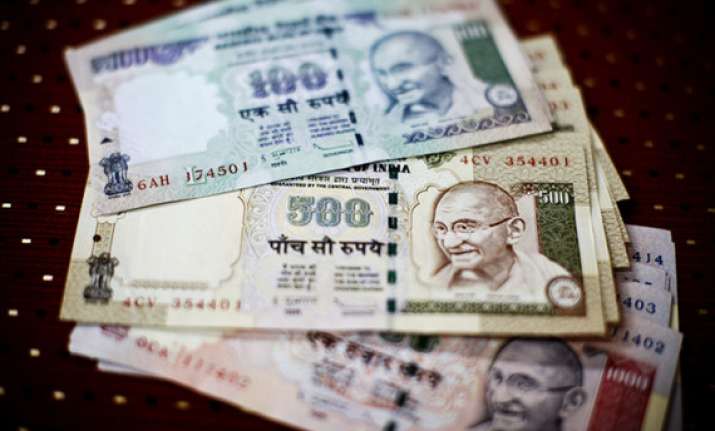 Mumbai, Jan 10: The rupee surged by 81 paise to close at more-than a month's high of 51.70/71 against the US dollar amid sharp gains in stocks and signs of consistent foreign fund inflows.

Traders said sustained dollar selling by exporters and some banks as well as dollar weakness in overseas markets boosted the rupee sentiment.

At the Interbank Foreign Exchange (Forex) market, the rupee opened firm at 52.40/41 a dollar and immediately touched a low of 52.42. It later rebounded sharply to close at 51.70/71, a level not seen since December 5, 2011.

Foreign Institutional Investors (FIIs) infused almost USD 1.7 billion in debt markets and USD 197.14 million in equities in the current month till January 9, as per Sebi data.

Meanwhile, the BSE benchmark Sensex surged by over 350 points to close the day at one-month high of 16,165.09 points.

Global rating agency Moody's today upgraded India's short-term foreign currency rating from speculative to investment grade, a development that will help local companies to raise funds from overseas markets at better rates.

The dollar index was down by over 0.1 per cent against a basket of currencies while New York crude oil was trading below USD 103 a barrel in European market today.

The US dollar declined yesterday in the New York market as traders reversed bets against the euro after the shared currency fell last week to a 16-month low versus the dollar.

The rupee premium for the forward dollar ended steady to weak on stray receivings by exporters.

The benchmark six-month forward dollar premium payable in June closed at its overnight level of 153-155 paise while far-forward contracts maturing in December eased to 257-259 paise from 260-262 paise yesterday.

The RBI has fixed the reference rate for the US dollar at 52.2255 and for the euro at 66.7978.

The rupee shot up further against the pound sterling to end at Rs 79.91/93 from Monday's close of Rs 81.08/10 and also spurted to 66.08/10 per euro from Rs 67.01/03 previously.

It, however, recovered smartly against the Japanese yen to Rs 67.26/28 per 100 yen from last close of Rs 68.39/41.