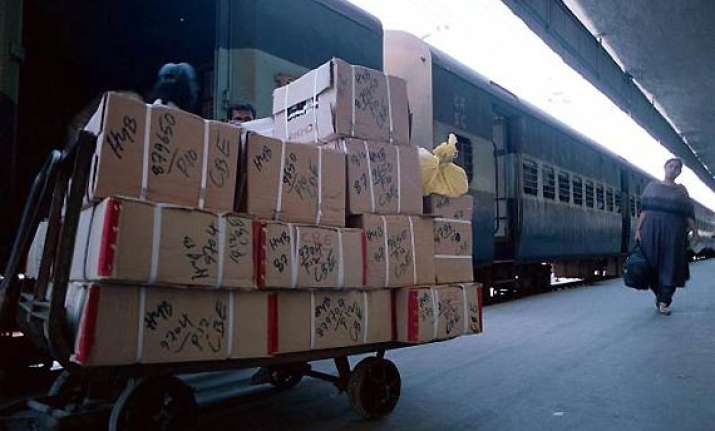 New Delhi, Oct 14: With the aim of mopping up more revenue to offset high input cost, Railways have decided to increase its freight charges by six per cent on all commodities from tomorrow.

While the busy season charge will be increased from existing seven per cent to 10 per cent for most of the goods, the development charges will increase from two per cent to five per cent all goods.

The increased busy season charge on all commodities, barring containerised cargo and certain autmobile traffic, will be imposed from October 15, according to a circular issued by railways.

The hike is likley to remain in force till June 2012.  The non-peak season in freight service is from July 1 to September 30.

The decision of the Railways comes at a time when the market is reeling under steep price rise and the inflation rate is hovering at more than 9 per cent.

While the industry fears the decision will fuel the prices further, railways have defended the move.

"It was decided to hike the freight charges to offset the high input cost as the prices of steel, fuel and power have gone up many times in the last three years," a senior Railway Ministry official said.

Facing financial crunch, railways have sought Rs 2100 crore bridge loan from the Finance Ministry to meet the development expenditure. The cash reserve has also dwindled to Rs 75 lakh.

Railways have also withdrawn re-appropriation power from General Managers of zonal railways as part of the fiscal discipline measure.