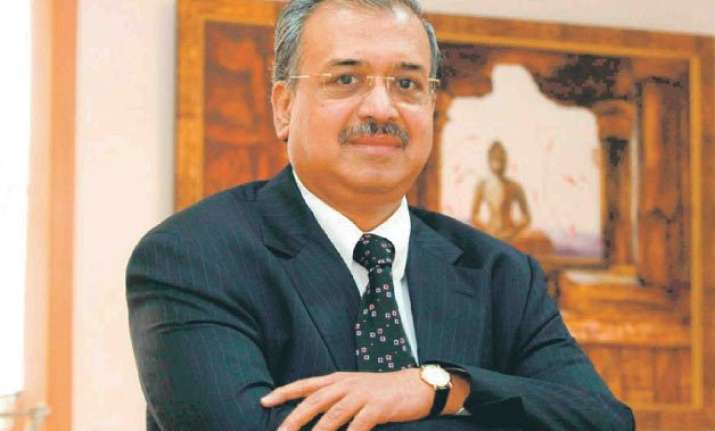 Mumbai: If one goes by the promoter holdings in the companies listed under Bombay Stock Exchange (BSE) then Dilip Shanghvi, the promoter of Sun Pharma will appear to be the richest man in India.
With this, he even appears to have overtaken Mukesh Ambani of Reliance Industries Limited (RIL).
On Thursday's close of trading on BSE, it was noted that 59-year old Gujarat born Shanghvi, by virtue of his over 63% holding in three group companies — Sun Pharma, Sun Pharma Advanced Research and Ranbaxy Labs — is worth about Rs 1.46 lakh crore ($23.42 billion at an exchange rate of 62.34 to the dollar). 
In comparison Mukesh Ambani holds only 45% holdings in his two companies – RIL and Reliance industries Infrastructure which is worth only Rs 1.32 lakh crore ($21.2 billion). The data has been compiled by Times of India daily from BSE.
Furthermore, if the 23% stake in the wind energy major Suzlon – that Shanghvi and his family is in the process of acquiring – is added then his wealth would almost come close to Rs 1.48 lakh crore ($23.7 billion). 
However, if the global indexes are to be noted then according to Bloomberg Billionaire Index Mukesh Ambani is still the richest Indian (33rd globally) with a net worth of $21.9 billion and Shanghvi stands at the second position (39th globally) with a net worth of $19.7 billion.
As stated in the report further, in the last one year the Sun Pharma stock has gained 50% to become the most valued pharmaceuticals company in India and one of the top five in the world. As a result Shanghvi, who started the company in 1982 with a seed capital of Rs 10,000, has become the richest drug maker in the world. 
Additionally, he got a boost on acquiring Ranbaxy Labs from its Japanese owners and when he had gained huge from Sun Pharma Advanced Research.
In the last one month, while the Sun Pharma's stock was seen to have gained about 5% to its current price of Rs 918, Sun Pharma Advanced Research jumped 50% to Rs 374. Ranbaxy too has gained about 10% to Rs 709 to add to Shanghvi's wealth at a fast clip. 

During the same period, RIL has gained only 3% while Reliance Industrial Infra fell marginally.