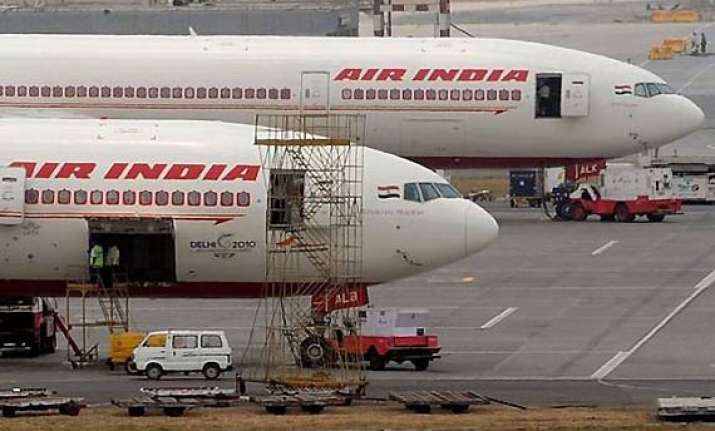 New Delhi, Dec 15: After three consecutive price hikes, state-owned oil companies today cut jet fuel rates by 1.3 per cent in step with softening in commodity's international rates.

The price of aviation turbine fuel (ATF), or jet fuel, in Delhi was cut by Rs 833 per kilolitre (kl), or 1.3 per cent, to Rs 63,739 per kl with effect from midnight tonight, an official of Indian Oil corp, the nation's largest fuel retailer said.

The reduction comes on back of a steep 3.7 per cent hike in rates effected from December 1. Prior to that, ATF rates had been increased by Rs 1,195 per kl from November 16 and by 3.8 per cent or Rs 2,845 per kl from November 1.

The official said the reduction was possible because fall in international jet fuel prices has offset weakening of the rupee against the US dollar.

ATF in Mumbai will cost Rs 64,730 per kl from tomorrow as against current rate of Rs 65650.27 per kl, a decrease of Rs 920 per kl.

Jet fuel makes up for 40 per cent of an airlines' operating cost and the marginal cut in prices will slightly ease burden on the cash-strapped airlines. No immediate comment was available from airlines on the impact of the price reduction on passenger fares.

The three fuel retailers revise jet fuel prices on the 1st and 16th of every month, based on the average international price in the preceding fortnight.