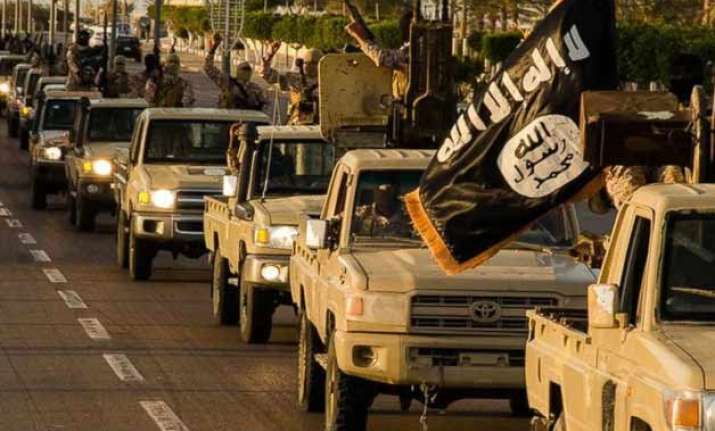 The Islamic State has taken their professed fondness for technology to spread their message of hatred and violence to a new level altogether. The dreaded militant organisation that has spread its wings rapidly has now released its own app for Android smartphones, using it to spread propaganda from the terrorist group's news agency, a hacktivist group has claimed.
The app was discovered by Ghost Security Group, a vigilante group that works towards disrupting the terror organisation's online operations. According to the group, links to install the new smartphone app are shared privately on the encrypted messaging service Telegram, rather than on Google's Play Store.
The IS have been prolific users of the internet and that of social media platforms such as Twitter and Facebook. Social media has been put to use extensively by the militant outfit - not just to spread propaganda, but also to communicate and even carry out recruitments. 
The IS has long used social media, the dark web and chat rooms to spread propaganda and recruit fighters. Its digital wing regularly publishes high-definition videos and slick digital pamphlets in an attempt to lure supporters to fight for its cause. Telegram, a service that allows users to send heavily encrypted messages that disappear after a few seconds, is now being seen as the service of choice.
However, increased activities by the terror group and their geograhical expansion and growing reach have led to greater srcrutiny and a clampdown by governments and several mainstream internet services. As per figures given out by the hacktivist group Anonymous, it has shut down thousands of Twitter accounts linked to the organisation. Telegram too has banned dozens of IS channels.
On the lookout for new ways to communicate and ensure easy availability of its messages and propaganda to all, the new app will now give IS the liberty to use its own platform to communicate and avoid policing by the authorities and governments. 
According to GhostSec, the app publishes material from the Amaq News Agency, the terror outfit's propaganda channel, The Times, UK, has reported. The content includes the usual suspects - videos of beheadings and messages about terrorist attacks in various parts of the world.
The app also features messages about "life inside the caliphate" and broadcasts claims of successful terrorist attacks across the world.