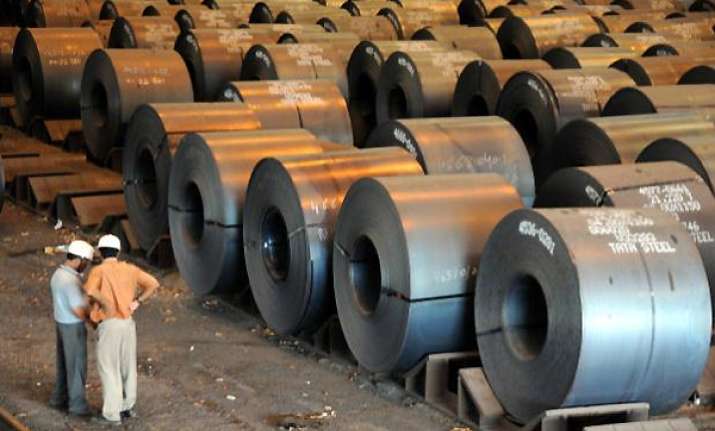 Mumbai, Nov 23: India will be a net exporter of steel in the next 10 years with additional capacity exceeding domestic demand, according to industry experts.

"We are set to be a net exporter of steel from the present position of an importer in the coming 10 years, as production of the metal will exceed domestic consumption," Tata Steel Marketing chief for flat products Prabhat Kumar told an industry meet here today.

While total production is projected to be around 167 million tonne by FY20, domestic consumption will be around 147 million tonne during this period, he added.

The country produced around 70 million tonne of the alloy in FY11 and is expected to add another 10 million tonne in the current fiscal.

At present, it imports around 7 million tonne of specialised steel.

Referring to drivers of demand growth, Kumar, "the key sectors that will drive domestic growth are auto, construction, infrastructure and capital goods among others."

As per the experts, the construction sector will grow at 8 per cent, consumer durables at 11-12 per cent and capital goods is likely to grow by 9-10 per cent in the next 10 years.

Despite demand growth and capacity addition, they said there are huge challenges to overcome for sustaining a demand growth of 10-12 per cent for the next decade.

"Issues relating to raw material supply and environmental clearances should be taken care for sustaining growth," SAIL Executive Director (Marketing-long products) V K Mehta said.