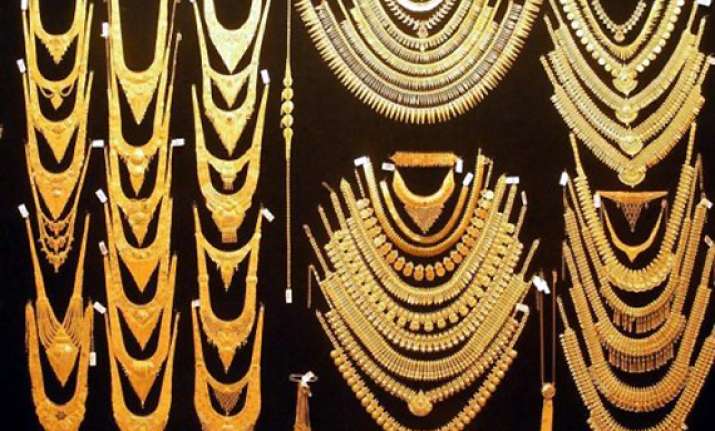 Bhopal, Jan 13: Though Government of India has made hallmarking of gold jewellery compulsory across the country, people in Madhya Pradesh will have to wait for long to get certified yellow metal ornaments, owing to less number of goldsmiths selling it.

"Out of thousands of jewellers in Madhya Pradesh and Chhattisgarh only 200 jewellers are authorised by our Bhopal office for selling hallmarked gold jewellery," Bureau of Indian Standards (BIS) Bhopal Branch Head, H L Upendra told PTI.

"The number is too low and modalities are being worked out to ensure that jewellers sell hallmarked gold ornaments to people after being made mandatory by the Government of India," he said.

Citing an example, Bhopal's New Market Sarafa Association President, Mukesh Goyal said in Bhopal alone there are nearly 400 jewellery shops and among them very few are selling hallmarked gold jewellery. 

The government has made a law but there is no roadmap and how to bring all the jewellers under its ambit, he said.  It will take a very long time for covering all the jewellers of one state alone to ensure that they sell hallmarked jewellery as there are very few testing centres in the country at present.

The government should first open as many hallmarking centres as possible so that traders can easily get the purity tested in specialised laboratories, he suggested.  There are large number of jewellers in the country from villages to district level selling gold ornaments in every state.

In order to ensure that all of them sell hallmarked jewellery government has to create infrastructure by setting up specialised laboratories at various levels to test the purity of gold.

The government with an aim to protect consumers from unscrupulous jewellers, recently approved a proposal making hallmarking of gold mandatory.

Hallmarking of gold, is a purity certification of the precious metal. The Bureau of Indian Standards (BIS), under the Consumer Affairs Ministry, is the administrative authority of hallmarking.

Goyal said that it will be an uphill task for the government to ensure that people gets hallmarked gold in the country looking at the current scenario.  However, he said that it is definitely in the interest of consumers.

Another leading jeweller of Bhopal, Smith Agrawal said that making hallmarking mandatory is a good initiative but it will marginally increase the cost of the product which again will be in the interest of the buyers.