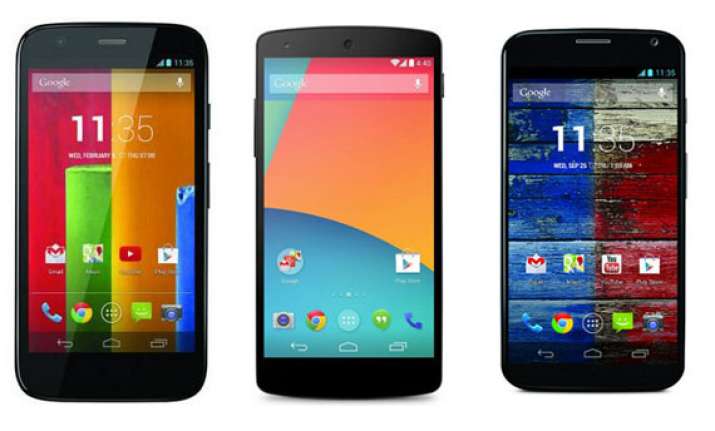 New Delhi: Google announced Android 4.4 KitKat in late 2013, and while KitKat's piece of the Android pie is very small because it's still fairly fresh, it did see some gains thanks to updates to devices like the Moto X and Moto G. What's striking about Google's latest OS is that it has been designed to run on entry-level devices that have as little as 512MB of RAM and dual-core processors.
With Android 4.4 KitKat, Google has taken an effective measure to upgrade Google Now and search on mobile with the goal of "bringing apps and the web together." This means search results will no longer ignore the phone's apps. You can use Google Now for web searches, sending messages, making calls, launching apps, and even playing songs. For instance, searching for a restaurant will offer a link directly to that restaurant page in the OpenTable app if you have it installed, allowing you to set up a reservation.
Other significant improvements in the OS include a better caller ID system which can now automatically search for businesses with a matching number in listings on Google Maps, if the phone number calling you is not listed in your contacts. Google has also included QuickOffice as a standard app with Android 4.4. The new OS also enables you to create and edit Word, Excel and PowerPoint files on your phone or tablet. You can save those files to the cloud using the 15GB of free storage you get with Google Drive.
Here is this list we are offering a list of smartphones that come with Android 4.4 KitKat :