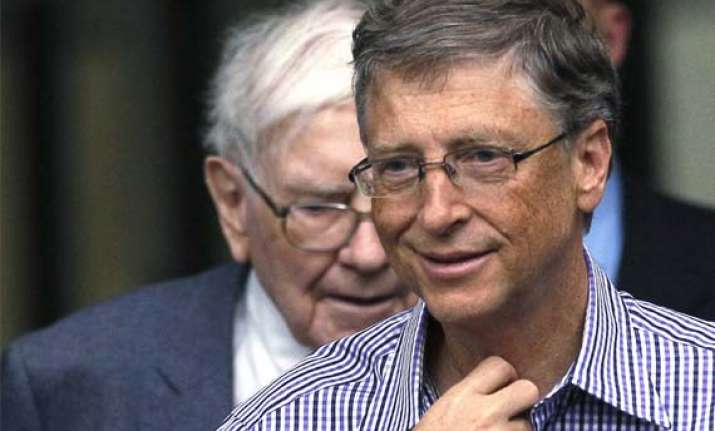 New York/Seattle:  Three of the top 20 investors in Microsoft Corp  have told the company's board that the founder of the company and one of the world's richest men Bill Gates should now step down as chairman of the software conglomerate he founded 38 years ago.
Reports said, Microsoft chief executive Steve Ballmer is under pressure to shore up the company's results and for the first time, top shareholders are now gunning for Gates.
The three "dissident" investors hold more than 5 per cent of Microsoft's stocks.
Bill Gates owns about 4.5 percent of Microsoft, the largest individual shareholder of the  $277 billion conglomerate.
The three investors have reportedly said that with Gates as chairman on the board, new strategies to turn around the company are yet to be finalized and the power of a new CEO to make big changes  remains curtailed.
It is Gates who is on the special committee that is searching Ballmer's successor.
The "dissident" investors said, Gates is spending most of his time on his philanthropic foundation, and is wielding  power disproportionate to his share in company stocks.
Gates had earlier owned 49 pc stocks in Microsoft before it went public in 1986. He has been selling about 80 million Microsoft shares a year under a pre-set plan, which if continued would leave him with no financial stake in the company by 2018.
Gates lowered his profile at Microsoft after he handed the CEO role to Ballmer in 2000, giving up his day-to-day work there in 2008 to focus on the $38 billion Bill & Melinda Gates Foundation.