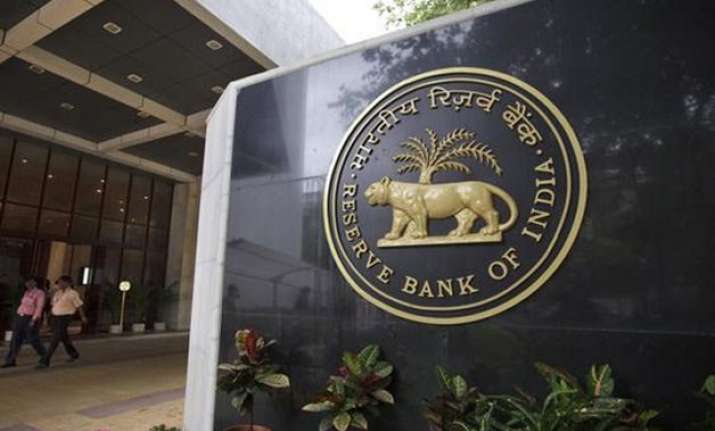 New Delhi : Pinning hopes on adequate food grain stock helping to keep inflation under control even with below-normal monsoon, Chief Economic Advisor Arvind Subramanian today pitched for rate cut by the Reserve Bank next week to boost growth.
The CEA said the buoyancy in tax collections during April was indicative of GDP growth bettering to about 9 percent in the current fiscal, from 7.4 percent a year ago.
Drawing parallel with China, Subramanian wanted the RBI to cut interest rates so as to help depreciate the domestic currency to make Indian exports competitive and aid Make in India campaign.
He said the Current Account Deficit (CAD), which more than a year back was a big worry, would be less than 1 percent in the current fiscal. Prices of oil, on which India is 79 percent import dependent to meet its needs, are likely to remain in the comfort zone of $50-80 per barrel without "wild swings".
"Looking at the analysis of what is the inflation forecast, what is the fiscal consolidation, what is the international environment...and how monetary policy should respond, I think there is scope for monetary easing," Subramanian said while addressing a press conference on completion of one year of the Modi government.
The Reserve Bank is slated to announce its second bi-monthly policy on June 2 during which the central bank will take a call on interest rate taking into account inflation and other economic parameters.
"One factor that is going to affect inflation going forward is the monsoon ... Because we do have adequate stocks, we will be able to contain inflation even if monsoon does not turn out to be as good," he said.
The Indian Meteorological Department (IMD) has projected a below normal monsoon which might impact food production leading price rise.
Referring to indirect tax collections, Subramanian said that the receipts have grown by 9.8 per cent in April.
"Assuming (indirect tax) buoyancy of between 0.9 and 0.8, nominal GDP growth is between 10.9 per cent and 12.3 per cent, the real GDP growth (for 2015-16) should be between 7.7-9 percent," Subramanian said.
Admitting that the "risk" to inflation is there, he expressed confidence that the government would be able to contain price rise as it did during the previous fiscal.
"Overall inflation is down, inflation prospects are looking good. Quantity and quality of fiscal consolidation and the external situation also are under reasonable control," he said.
Citing China's example, Subramanian said the country is buying dollars to build reserves and cutting its interest rates aggressively to make its currency more competitive and promote growth.
"It is not that everything that China does should be imitated but that's a lesson we need to learn from... China is now cutting interest rates quite aggressively to respond to its growth slowdown and that's going to make its currency more competitive... So we need to respond accordingly," he said.
"We should keep it (rupee) competitive if we want 'Make in India' to be a long-term success. We have to have a very supportive currency policy," he added.
Replying questions on capital account convertibility, Subramanian said India should go for it in a calibrated manner.
"The international consensus... is that capital account convertibility is something which has to be done in a calibrated fashion depending upon not just domestic needs and situation but also on the ability of the domestic economy to handle and regulate flows. Is India there? I do not think we are there yet to sustain that," he said.
At present, the Indian currency is convertible only on current account, though some capital account transactions are also permitted. Full capital account convertibility means no restrictions on cross border movement of currency.
Listing out measures undertaken by the government in improving governance, macro economy and institutional mechanism in the past one year, he said the economy is recovering and there are some signs of growth picking up.
"The economy needs policy support and measures to boost private investment and kickstart stalled projects," he said, adding that going forward the government should focus on railways, roadways, irrigation and creation of rural assets.
Replying to query on 1 per cent additional tax by states over and above the GST rate, he said the government needs to reconsider levy as it could hurt the 'Make in India' campaign by making intra-state movement of goods expensive.
"It (1 per cent additional tax) has the potential to undermine Make in India. That is why we need to look at this provision carefully. Some of these issues need to be looked at again," Subramanian said.
The government proposes to roll out GST from April 2016.