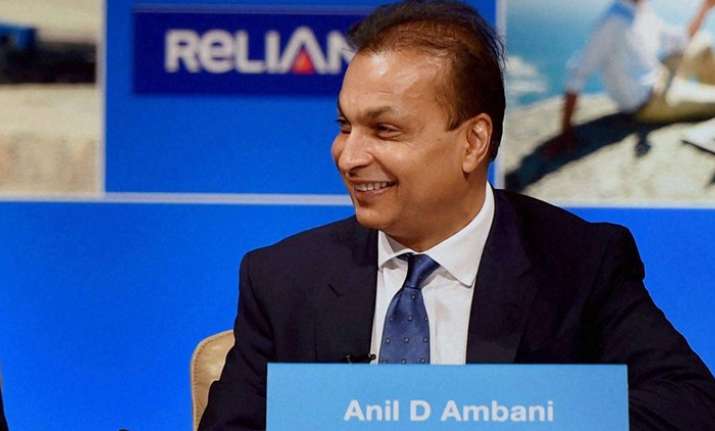 Anil Ambani on Tuesday announced that a "virtual merger" of his Reliance Communications with older brother Mukesh Ambani's Reliance Jio has now been effected to fulfil the dreams of their late father, Dhirubhai Ambani. 
Anil made the announcement while addressing the company RCom's shareholders at Mumbai's Birla Matushri, where four of his companies held their AGMs one after the other. 
"Anil Ambani & Mukesh Ambani are working hand in hand to create the India Shri Dhirubhai Ambani dreamt of," Anil Ambani-promoted Reliance Group tweeted, quoting its chairman.
Following the "virtual merger", RCom and RJio have started sharing telecom infrastructure, which include optical fibre networks, mobile towers and spectrum of RCom and electronics and 4G LTE services of RJio. 
"We have all the spectrum we need for 2G, 3G and 4G services plus spectrum trading and sharing agreements with Reliance Jio...For all practical purposes, we have accomplished a virtual merger between Reliance Communications and Reliance Jio," a news channel quoted Anil Ambani as saying. 
However, Reliance Group officials later clarified that there is no legal merger between the two companies. 
"The two companies are not merging. But we are sharing all the infrastructure and every RCom customer is now enjoying 4G services just like RJio services. Also, if required, RJio can also use our spectrum for 2G and 3G services.We have agreement to share spectrum also," a senior Reliance Group official was quoted by Times of India as saying.
Anil also said that the deal with Reliance Jio would help RCom cut costs, while other telcos would have to invest heavily on spectrum to survive. 
He further added that the company is planning to pare the mammoth Rs 42,650-crore debt by up to 75 per cent over the next one year. 
"The target is to reduce debt by 75 per cent within a year (from Rs 42,651 crore) and once the ongoing merger processes of MTS and Aircel with RCom are complete, it will help reduce debt by Rs 20,000 crore," he said. 
Describing the three-way merger as the largest ever consolidation in the domestic telecom industry, he said this will create a formidable operator with the second largest holder of spectrum aggregating 448 MHz across the 850, 900, 1,800 and 2,100 MHz bands.
It will also make RCom one of the largest and valuable corporates with an asset base of over Rs 65,000 crore and networth of Rs 35,000 crore, he said.
The merger, once completed, will make RCom the fourth largest telecom player with around 180 million subscribers.
At the AGM of Reliance Communications, Anil's son Anmol was inducted into the board of directors as an executive director. 
Introducing Anmol, Anil said that his son had brought "tremendous luck" to the company as its share price has surged 40 per cent since the 24-year-old was inducted into the board on August 23.