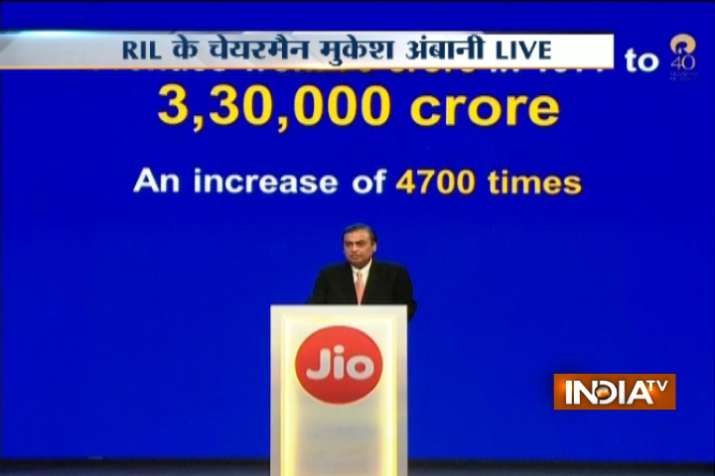 Reliance today launched its most awaited feature phone bundled with Jio 4G services by the name of JioPhone. The phone was expected to be sold at a price point of Rs 500. RIL Chairman Mukesh Ambani, however, surprised everyone and announced that JioPhone would be given free of cost to the users. Anyone can get it after paying a one-time refundable security deposit of Rs 1500. Ambani, in his speech, said that security deposit provision was made to avoid misuse of the free offer. The security deposit would be refunded to the buyer after three years. As expected the phone would disrupt the market. RIL Chairman Mukesh Ambani claimed, " JioPhone would make 2G featured phone obsolete."
JioPhone: 8 things to know about the feature phone
1) JioPhone will be available to all Indians for an effective price of – Rs 0:
2) To protect against misuse of the free JioPhone offer the company plans to collect a fully refundable, one-time, security deposit of Rs 1,500 with every JioPhone.
3) On the JioPhone, voice calls will always be free. Jio will give them access to unlimited data on the JioPhone at the price of only Rs 153 per month.
4) The JioPhone will be available for user testing in beta from 15th August, and for pre-booking from 24th August.
5) From last quarter of 2017, all JioPhones will be made in India. The company is targeting to manufacture 5 million JioPhones per week.
6) Jio 4G VoLTE feature phone comes preloaded with all Jio applications like Jio Cinema, Jio Music etc.
7) JioPhone will also have features like Alpha numeric keypad, 2.4 inch QVGA display, FM radio, Torch light, Headphone jack, SD card slot, Four way navigation system, Phone Contact, Call History etc
8) JioPhone will make the 2G feature phone obsolete. With this, I am sure Jio will set a new world record, said Mukesh Ambani.