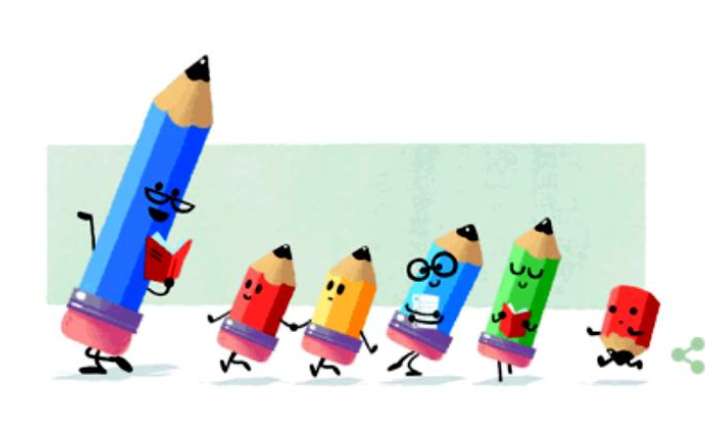 The Google homepage today shows an animation where a spectacled pencil, representing the teacher, is walking while reading from a book to its students as they follow their teacher. The 'student pencils' are seen jumping and walking with excitement behind the teacher, in a looped animation.
With Teacher's Day, the country celebrates the birthday of the second president of India, Dr Sarvepalli Radhakrishnan, who was also a teacher. 
India celebrates Teacher's Day every year on 5 September in honour of the educators in the country.