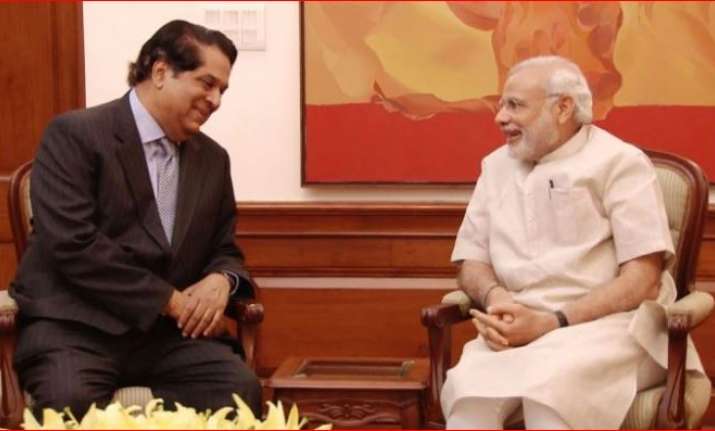 BRICS bank President M V Kamath has said that Prime Minister Narendra Modi's decision to demonetise Rs 1000 and Rs 500 notes is likely to fetch the Indian government around Rs 2.5 lakh crore. 
Talking to The Economic Times, Kamath, the former ICICI bank chairman, said that a lower interest rate regime for a prolonged period, better tax compliance, and recapitalisation of battered state-run banks are among the benefits that are expected from the Modi government's 'demonetisation' move. 
Kamath further said that switching over to digital transactions will help the government track the flow of funds through big data besides substantially compressing the circulation of the amount of currency in the system. 
Supporting the government's 'demonetisation' move, Kamath said that it was needed to tackle the corruption that is prevalent in the country. 
"This move was needed to address the issue of corruption in the country… To me, other issues in terms of counterfeit money are important but secondary," Kamath told The Economic Times. 
"If the game is also to compress the amount of currency in circulation, and move things digitally, I think the government ends up holding a lot of cards in its hands,"  he added.
The BRICS bank chief also said that post demonetisation, interest rates should decline by as much as 100 basis points over a six-month period. 
"There will be an impact on interest rate and inflation. Ultimately that is what drives the economy," Kamath said. 
"I believe that if we have the patient in good condition after this exercise, the patient should be doing well for a long period of time," he sadded.
He also disagreed with the notion that the 'demonetisation' exercise would prove to be a failure if all the demonetised currency, amounting to around Rs 15 lakh crore, returned to the banking system. 
The BRICS bank chief pointed out that many people, hoarding black money, would be inclined to deposit cash because of the recent amnesty scheme under which those holding undisclosed cash would have to pay 50 per cent tax.
"As much as Rs 2.5 lakh crore might come into government coffers by way of taxes," M V Kamath said. 
69-year-old Kamath was nominated as the first chairman of the Shanghai based New Development Bank — a joint venture of the BRICS nations – in 2015.