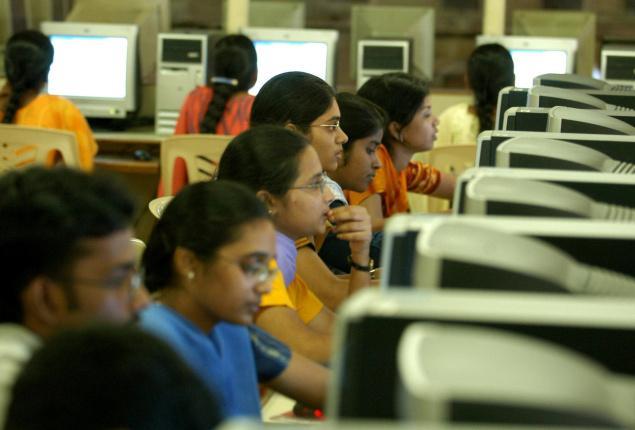 The huge cash crunch in the country has resulted in weakening of India's service sector this November, ending a 16-month sequence of expansion.
The Nikkei India Services Business Activity Index sharply fell to 46.7 in November from 54.5 in October. 
A reading above 50 on the index indicates economic expansion while a figure below that indicates contraction.
The index has registered a contraction for the first time since June 2015 and marked the sharpest reduction in output in almost three years, leading to a solid reduction in activity. Correspondingly, backlogs of work rose, while employment increased only marginally.
"Anecdotal evidence highlighted a lack of cash in the economy," said Nikkei in a release on Monday, adding that three of the six sub-sectors monitored -- financial intermediation, hotels and restaurants and renting and business activities showed a decrease in activity.
"The latest set of gloomy PMI figures for the Indian service sector shows that companies were heavily impacted by the 500 and 1,000 rupee notes ban. Cash shortages resulted in fewer new business intakes, which in turn caused a fall in activity and ended a 16-month sequence of expansion ," said Pollyanna De Lima, Economist at Markit and author of the report.
She however, said that disruption is likely to be short-lived.
Many companies, surveyed for the monthly PMI scorecard, commented that the cash turmoil restricted client bookings.
Moreover, the currency scarcity also weighed on manufacturing performance where growth of new work flows slowed.