Apple II available for purchase: 5 historic events on 10th June
History is not created in a day! But, a day can bring many changes in history. Following are five historical events that happened this day and changed the future course of the world.1. In the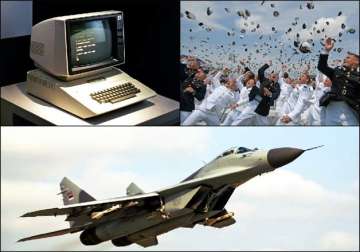 History is not created in a day! But, a day can bring many changes in history. Following are five historical events that happened this day and changed the future course of the world.
1. In the year 1854, the very first batch of students of United States Naval Academy graduated. 
2. In the year 1966, the famous aeroplanes, MIG, were designed for the first time in India at Ozar Airport of Nashik. 
3. In the year 1972, Elvis Presley recorded his live album at Madison Square Garden in New York City. 
4. In the year 1977, one of the first home computers, Apple II was made available in the market for sale. 
5. In the year 2003, Spirit, one of the two rovers of NASA's Mars Exploration Rover Mission was launched.