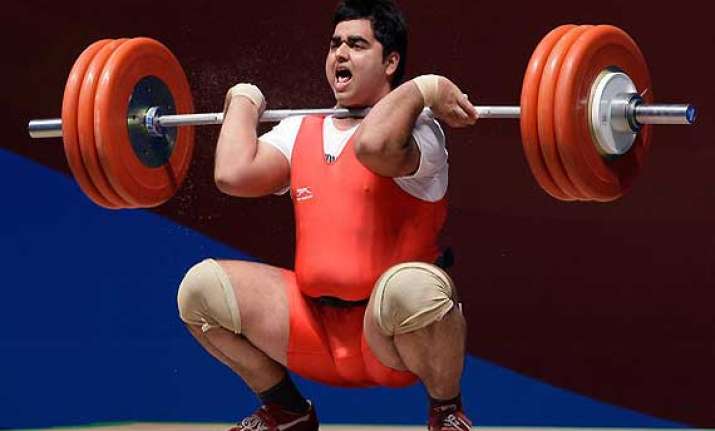 New Delhi, Jun 9: Indian weightlifters bagged a gold and two bronze on the last day to end their Commonwealth Championships campaign on a high with 45 medals, including 29 gold, at Apia, Samoa today.
Himanshu Kumar Chang won a gold in junior men's ꡡ kg category with an effort of 270kg (125ꢉ) while Victor Abilash Christopher (senior men's ꡡkg) and A Siromani (junior women's ᄗkg) bagged a bronze each. India ended the championships with 29 gold, 10 silver and six bronze medals.
This is first time that India have won a medal in all the categories -- 15 each in youth, junior and senior.
There are eight categories in men's section and seven in women's in youth, junior and senior competitions.
The Commonwealth Championship is being held for youth (boys and girls), junior (men and women) and senior (men and women) categories simultaneously.
"This is first time in the history of the Commonwealth Championships that the Indian team won all the possible 45 medals. Great achievement by Indian lifters and a welcome sign for the future of Indian weightlifting," Indian Weightlifting Federation secretary general Sahdev Yadav said.