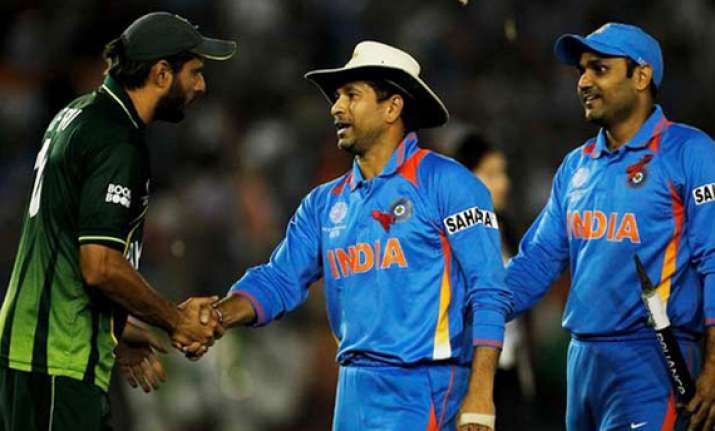 Karachi, Jun 29:
The much-anticipated resumption of bilateral cricketing ties between Pakistan and India appeared to have hit a snag again as officials from both the boards failed to agree upon confirmed dates and venues for proposed matches.
After positive signals from the Indian Cricket Board, the PCB was hoping that one or two matches would be played in December to signal the resumption of bilateral ties, which have remained suspended since the 2008 Mumbai terror attacks.
PCB officials had indicated that they were hopeful that dates and venues would be finalised during the ICC meeting in Kuala Lumpur.
"Unfortunately Indian board officials rejected prospects of the matches being played in Pakistan or at neutral venues and said Pakistan could come and play in India but for that also dates would be finalised later on," a well-informed source in the PCB told PTI.
"PCB's top officials also discussed revenue sharing with the Indians in Kuala Lumpur if Pakistan went to India for the matches as India has yet to compensate Pakistan for the cancelled Test tour in 2009," the source said.
He said the PCB officials had also brought up some other issues related to the proposed matches but the BCCI President, N Srinivasan made it clear that his board needed more time to finalise things and would get back to the PCB after government clearances.
"The PCB officials though feel the meeting was a step in the right direction and the positive vibes from BCCI officials remain," the source said.
The source said the BCCI officials had, from the outset, told PCB that they couldn't send their team to Pakistan at any time in the future because of the security situation in the country.
"They also made it clear they were not in favour of Indo-Pak matches being held at neutral venues as they feel this served no purpose for either board."