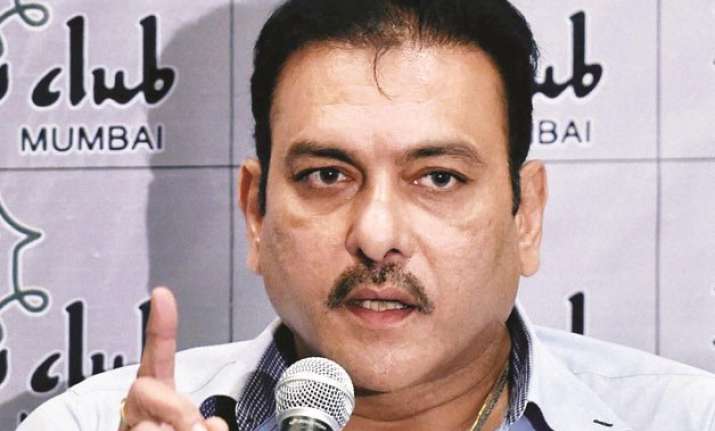 Kolkata: Disappointed but not demoralised by the thrashing India got in the Twenty20 Internationals against South Africa, Team Director Ravi Shastri promised a strong comeback in the ODI series and said the experience from recent losses would be handy during next year's ICC World Twenty20.
The third Twenty20 between India and South Africa was called off last night without a ball being bowled because of a wet outfield, giving the Proteas a 2-0 series win.
"I'm disappointed with the result as anybody would be. We play to win. But it's not that it will give me sleepless nights. It has taught me a lot as well going forward into the World Twenty20," Shastri said in the press conference after the abandoned tie.
"First one was close, in the second game we were outplayed. I don't want to give any excuses. As a unit we have played very little T20 cricket in bilateral series."
India lost the first Twenty20 in Dharmasala despite putting up 199, while in Cuttack it was a sorry state of affairs as they recorded their lowest total at home, and the second lowest overall after being skittled out for 92.
"I would go down to one game really in Cuttack where we could have played much better but we just did not show up. The boys are also disappointed about it. We would have liked to have a full game here. That did not happen. There are plenty of things to learn," Shastri said.
"It's a very long season coming up. It was a great exposure for the team. We might have lost the series but I treat it as a great exposure in the lead up to the World Twenty20," he added.
Shastri blamed the series loss on the lack of exposure in Twenty20 Internationals and said the rubber had helped him get the combination right.
"It's a work in progress. We have not played T20s. There's a long way to go. It's very good that a team like South Africa have come. They are one of the strongest across all formats," he said.
"It's a young team, we're still figuring on what will be our best combination, the best way forward. No better preparation than playing a team like South Africa who play more T20 cricket than any other team in the world."
The Twenty20 series is followed by five ODIs and four Tests and Shastri believed India would be an improved side after South Africa's 72-day long tour to India.
"By the time they leave we will be a much stronger team in two-and-a-half months time. We will be a much better team irrespective of the result," he said.