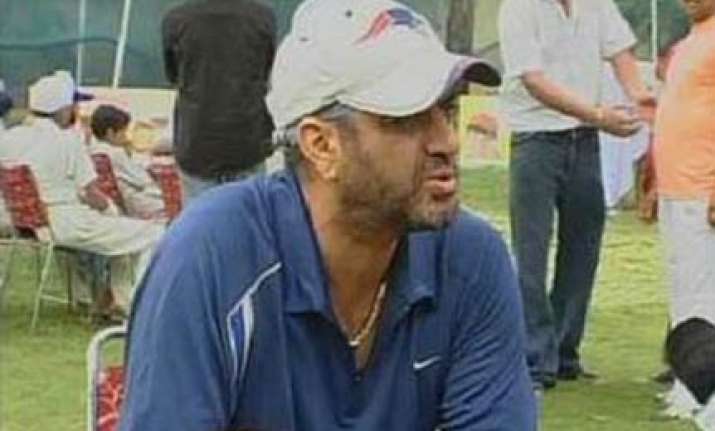 Former Test cricketer Maninder Singh held the BCCI responsible for the lack of quality spin bowlers in the country.
"BCCI lacks professional approach in running its National Cricket Academy (NCA) and for that it has failed to produce a single quality spin bowler so far. Every year 15 to 20 budding talents are selected for the NCA but no one has been polished properly to click," Maninder said.
Former pace bowler B Arun had been selected as coach for spinners in the Academy while the likes of Erapalli Prasanna, Bishan Singh Bedi , B S Chandrashekhar and S Venkatraghavan had not been approached, rued Maninder after attending a spin clinic of Jharkhand State Cricket Association.
"Such approach has made the NCA a laughing stock", he said, claiming BCCI did not like bold people.
Talking about the snub given to the Pakistani cricketers by the Indian Premier League franchises, Maninder said, "It is open to the world that relation between the two countries is not cordial. If no franchisee came out to buy the Pakistani players due to security reason, it was justified."
"Personally I am sad to miss the Pakistani cricketers in IPL but a marriage cannot be solemnised when guardians of two families are not agreed," he quipped.
Maninder criticised the IPL ban on Ravindra Jadeja and said "Jadeja is a genuine all-rounder. Instead of encouraging him, he is being demoralised."