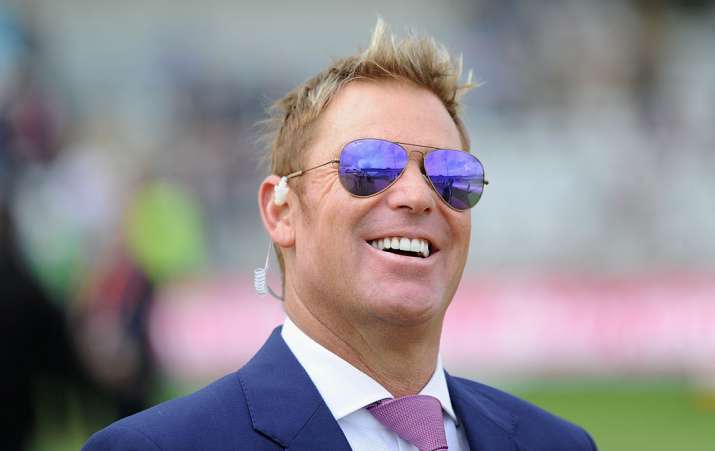 Legendary leg-spinner Shane Warne has slammed Australia's team selection for the upcoming Ashes Test series against England. Warne said Australia look confused in their preparations for the mega-series and that England will hold the advantage going into the first Test match at The Gabba, Brisbane on November 23.
Warne was critical of wicketkeeper Tim Paine's selection in particular. 
"Australia looks confused. They're picking wicketkeepers (Paine) that aren't even keeping for their state. To me, I think England are in a better situation going into that first Test than Australia are," Warne told Nine Network.
Spurned by his own state, Paine considered retirement before winning a surprising recall to Australia's squad for the first two Ashes Tests.
It was the most surprising of the changes announced on Friday, which also included Cameron Bancroft selected to make his test debut at the expense of Matthew Renshaw, Shaun Marsh getting a recall in favor of Glenn Maxwell and Chadd Sayers being included among the 13-man squad and most likely as an option for the second test in Adelaide.
Paine missed selection for Tasmania state at the start of the season and, about to become a father for the first time, thought of quitting cricket to take a job with equipment manufacturer Kookaburra.
But the 32-year-old Paine was handed a lifeline when he was included in a Cricket Australia XI to play England in warmup matches. His half-century against the tourists and 71 in a domestic first-class game against Victoria propelled him into the test side ahead of incumbent Matthew Wade and Peter Nevill, the previously more expected replacement.
Paine played four Tests in 2010 - two against Pakistan in England and two in India - and averages almost 36 with the bat as well as taking 16 catches and a stumping. The 78-Test gap between Test appearances is the longest by any Australia player.
News of Paine's recall was broken by Australian media overnight, creating consternation among commentators and fans.
Wade and Nevill were expected to vie for the wicketkeeping role, while Bancroft was also seen as an outside chance to take the gloves, though it was felt that pressure might be excessive in his first Test.
But Wade and Nevill have failed to pass 50 in three rounds of first-class matches, making Paine's moderate form loom larger than it might otherwise have done.
Warne, who played in 145 Tests and picked up 708 wickets, said England don't fear the Australians anymore.
"They don't fear Australia anymore. They haven't for a long time and hence that's why they can beat Australia," he said.