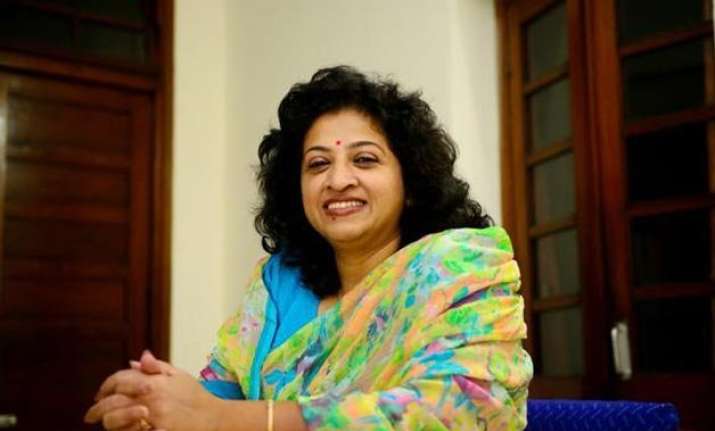 Jamshedpur: Assuring its support in both houses of Parliament, Congress today called upon BJP to pass the Women's Reservation bill and ensure 33 per cent reservation to women in the country.
BJP has absolute majority government at Centre. I throw a challenge to them to pass the pending Women's Reservation bill now," AICC spokesperson Shobha Ojha, who is also the All India President of Mahila Congress, said.
Ojha, who was in the Steel city to take part in East Singhbhum district Committee Congress's women cell, said at a press meet the UPA government had tried its best to pass the bill during its tenure and even succeeded to pass it in the upper house but failed to do so due to lack of number in the lower house.
Ojha, accompanied by Jharkhand Pradesh Congress Committee President Sukhdeo Bhagat, DCC President Vijay Khan and former Congress MLA Banna Gupta, assured that her party would extend full support in both houses of parliament if BJP tabled the bill.
During the last general elections, she said, BJP had talked against violence on women, security and empowerment which also figured in their election manifesto. Hence, it was now their turn to fulfil the promise made in the manifesto, Ojha said.
She claimed that no party would implement 33 per cent reservation in the Lok Sabha and Vidhan Sabha elections unless the bill was passed.
However, it was the internal democracy within Congress that allowed 33 per cent reservation in the Organisation, she said while appreciating former Prime Minister Rajiv Gandhi, AICC President Sonia Gandhi and Vice-President Rahul Gandhi's leadership.
Ojha said it was Rajiv Gandhi regime which had for the first time in the world sanctioned 50 per cent reservation in municipal election in the country and also maintained reservation for women in MNREGA.
About the Congress debacle in the last parliamentary election, AICC spokesperson said Congress could not highlight its achievements the way BJP highlighted its lies.  She assured that Congress will come back in next five year time.
Currently, we are strengthening our organisation with active participation of our women workers.