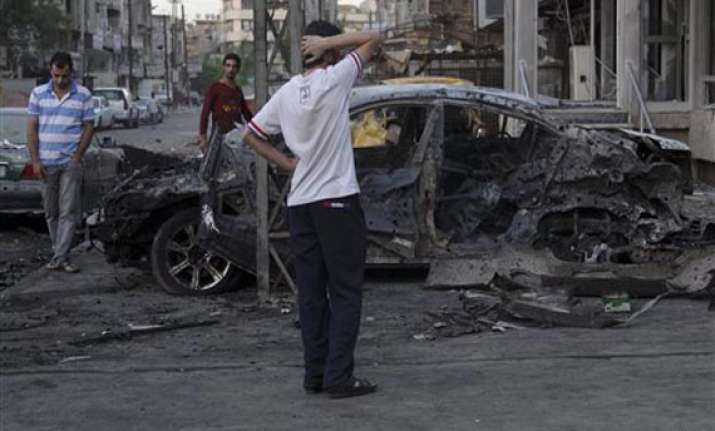 Baghdad: A wave of explosions rattled the Iraqi capital after sunset Monday, killing at least 30 people as al-Qaida claimed responsibility for a spate of rare suicide attacks last month in the northern, relatively peaceful self-ruled Kurdish region.
Attacks on anti-Qaida fighters earlier in the day claimed another five lives.
The attacks are the latest in a surge of bloodshed that has roiled Iraq for months, heightening worries that the country is returning to the widespread sectarian killing that marked the years following the 2003 U.S.-led invasion.
Police reported casualties from explosions in eight different neighborhoods.
The force of one powerful blast, a car bomb explosion in the Bab al-Sharji neighborhood that killed three and wounded 11, rattled windows in central Baghdad.
The deadliest attack happened when a car bomb and roadside bomb exploded in a market and nearby parking lot in the northern Shiite district of Husseiniya, killing six and wounding 13.