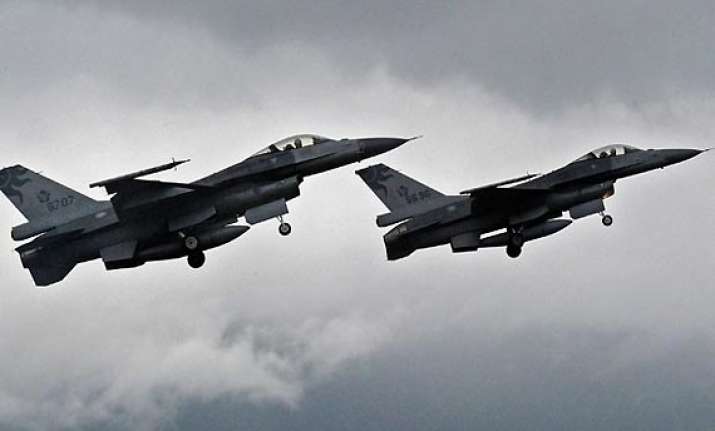 Washington, Aug 3: Two US warplanes on a routine training mission collided mid-air. One of the planes' pilot ejected and was rescued while the other aircraft was able to fly back safely, the US military said.
According to a Coast Guard news release Friday, the pilot was rescued after his plane went down approximately 35 miles southeast of Chincoteague, Virginia.
The release said the Coast Guard received notification via an automated search and rescue satellite aided tracking distress signal from an ejection seat registered to an Air National Guard plane, Xinhua reported.
The Navy's Fleet Area Control and Surveillance Facility in Virginia beach contacted the Coast Guard and confirmed that two F-16C jets were involved in a mid-air collision. One pilot ejected while the second F-16 flew back to the joint base, Maryland.
A Coast Guard aircrew was then dispatched aboard an MH-60 Jayhawk helicopter to assist. The Jayhawk crew hoisted the pilot and transferred him to the joint base.