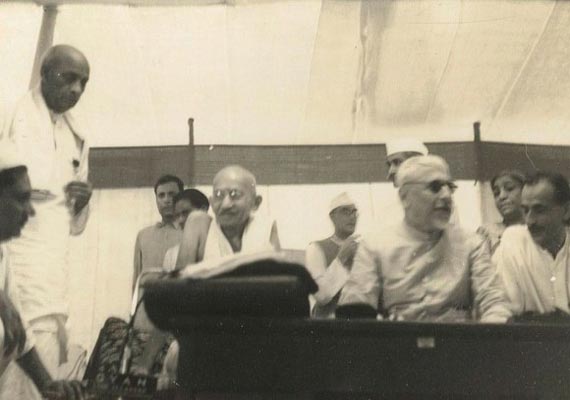 New Delhi: On 8 August 1942 at the All-India Congress Committee session in Bombay, Mahatma Gandhi launched the 'Quit India' movement. On August 9, 1942 the Quit India Movement began which resulted in the arrest of Gandhi, Nehru and many other leaders of the Indian National Congress by the British Government.
The movement marked a decisive and turning point in India's struggle for freedom. The father of the nation, Gandhiji gave a "Do or Die" call to the masses and urged them to raise their voice against British and asked them to "Quit India".
British rulers arrested tens of thousands of leaders, keeping them imprisoned until 1945.Hundreds of protesters and innocent people were killed in police and army shootings.
Many national leaders went underground and continued their struggle by broadcasting messages over clandestine radio stations, distributing pamphlets and establishing parallel governments.The Congress leadership was cut off from the rest of the world for over three years.
The movement failed because of heavy-handed suppression, weak coordination and the lack of a clear-cut programme of action.Failure of the movement depressed many Indians, but  Jinnah and the Muslim League, as well as Congress opponents like the Communists  gained political mileage, criticizing Gandhi and the Congress Party.
With the launch of this movement the British government realized that India was ungovernable in the long run, and the question arose how to exit India gracefully and peacefully.
Ultimately, India attained independence on August 15, 1947.  Since then Quit India Day is observed every year on August 9 to mark the anniversary of Quit India movement. 
Watch Quit India movement in pics: