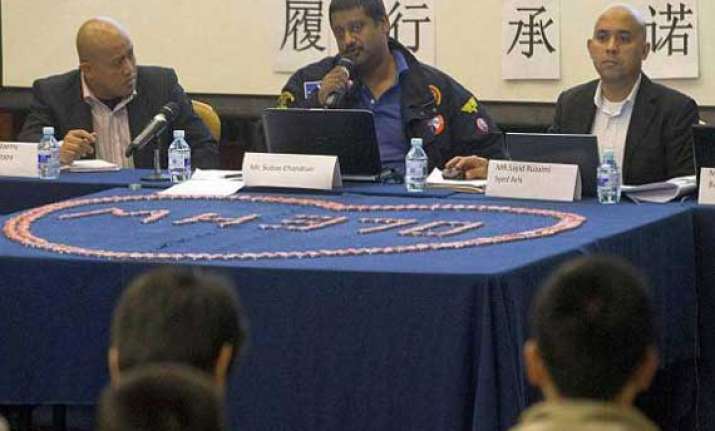 Perth: Australia on Wednesday said the search for the crashed Malaysian jet was now entering a new phase and would transition over the coming days to an intensified undersea exploration, after weeks of a fruitless aerial hunt.
Autonomous underwater vehicle Bluefin 21, a US Navy probe equipped with side-scan sonar which is scouring the ocean floor for traces of the lost plane, has completed mission 16, the Joint Agency Coordination Centre (JACC) said.
Issuing a statement, the Perth-based JACC said Bluefin-21, which has completed its search of the 314 sq km zone around the area where signals were detected by the Towed Pinger Locator, will continue to search adjacent areas.
"Mission 17 will commence when weather conditions improve allowing Bluefin-21 to be safely launched from Australian Defence Vessel Ocean Shield," it said adding that the Ocean Shield ship would remain on station supporting Bluefin-21's search activity.
Over the coming days the vessels that remain on standby for the search would transition to and from the search area. A Royal Australian Air Force AP-3C Orion would also remain on standby in Perth, JACC said.