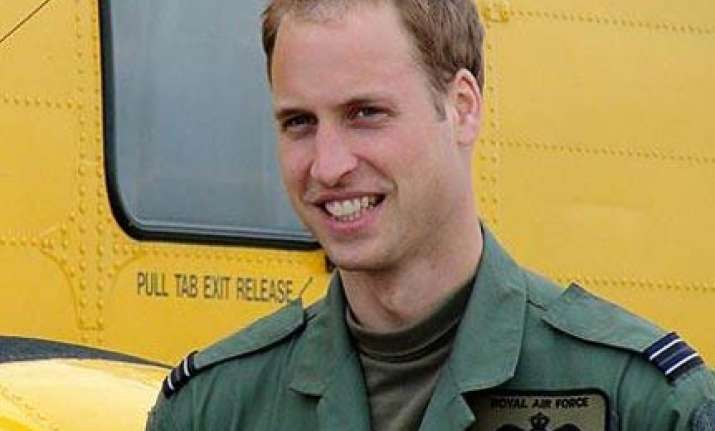 London, Oct 20 : Prince William, the future monarch of Britain, is "determined" to fight in war-torn Afghanistan where his younger brother has already served as part of the British Army.
28-year-old William, who has just passed his helicopter pilot's course, underlined his "determination" to fight in Afghanistan, saying the reasons against it are "hyped up".
"It's just a pity I couldn't go to Afghanistan. And there are some slightly valid arguments as to why not, but many of them were hyped up as to why I couldn't go," said William, who is second in line to the throne.
"I still have hope and faith and real determination to go out there," he was quoted as saying by the Sun tabloid today.
The future British monarch completed his first shift as an RAF search and rescue co-pilot a few weeks ago.PTI