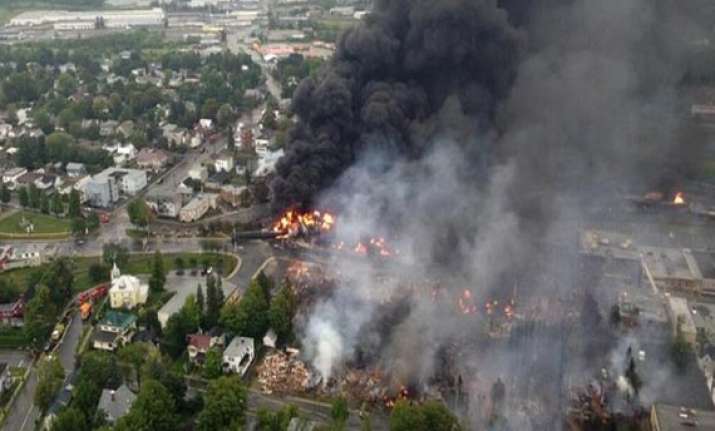 Toronto, July 7: Around 1,000 people had to be evacuated Saturday after a driverless train carrying light crude oil exploded in a Canadian town, BBC reported.
Some 60 people were missing, but no casualties were confirmed immediately.
The blast sent a fireball and black smoke into the air, destroying dozens of buildings in Lac-Megantic town, some 250 km east of Montreal, a city in Quebec province.
The train's 77 fuel cars reportedly uncoupled from its parked engine and derailed early Saturday; 120 fire fighters were pressed into service to douse the the blaze.
The town centre was crowded at the time of the blast, and that "chaos" ensued, a witness said.