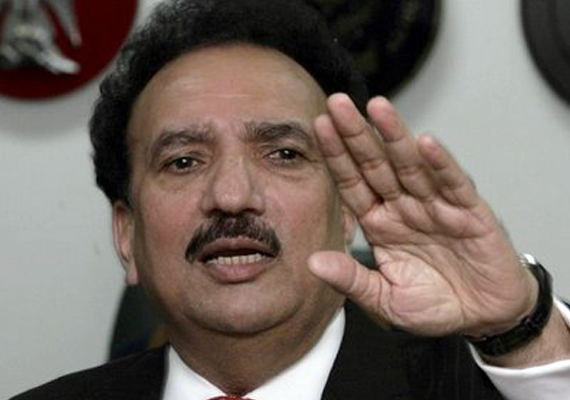 Islamabad, Feb 18: A Pakistani judicial commission will visit India on March 12 as part of the probe into the 2008 Mumbai terror attacks, Interior Minister Rehman Malik said on Friday.

Malik made the remarks during a meeting here with Pakistan's High Commissioner to India, Shahid Malik. 

The minister was briefed by the envoy on the judicial commission's planned visit to India, officials said. 

The minister said the judicial commission would visit India on March 12 and directed the High Commissioner to inform Indian authorities about the visit, officials said. 

The Indian government had earlier asked Pakistan to send the commission between February 1 and 10. 

However, the panel could not go ahead with the visit due to various reasons, including questions raised about the panel's notification by lawyers defending the seven Pakistani suspects accused of involvement in the Mumbai incident. 

At a hearing on Tuesday, the anti-terrorism court conducting the trial of the seven suspects asked the prosecution lawyers to present a fresh notification about the commission's visit to India to interview key officials. 

On the other hand, official sources in New Delhi told PTI that the Pakistani side had sought new dates for the commission's visit but a decision in this regard was yet to be made.

The sources further said the Indian side would have to see whether a fresh notification regarding the commission's visit would be in line with the agreement between the two sides on the functioning of the panel. 

Lashkar-e-Taiba commander Zakiur Rehman Lakhvi and the six other suspects have been charged with planning, financing and executing the attacks that killed 166 people in November 2008.

However, their trial has stalled over various technical issues for the past year.