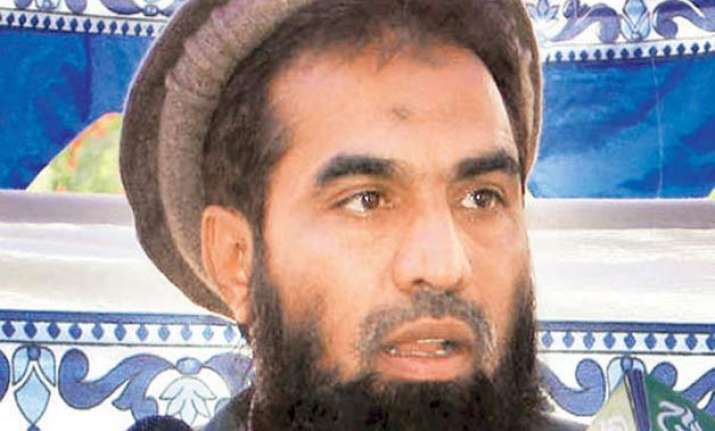 Islamabad: Mumbai terror attack mastermind Zakiur Rehman Lakhvi on Wednesday filed another petition in the Lahore High Court (LHC) challenging the detention order against him.
The high court had on Friday rejected Lakhvi's previous petition against the detention order, Dawn online reported.
He said that the home secretary should be advised to handle his case and that detaining him was illegal and amounts to contempt of the ruling given earlier by the Islamabad High Court (IHC).
Justice Mahmood Maqbool Bajwa said after last week's hearing that in the light of recent circumstances, it was possible that Lakhvi's release could cause turmoil in the country.
On March 13, the third-time detention orders of Lakhvi were declared void by the IHC - a day after which the Punjab home department reordered his detention.
Lakhvi is among the seven persons charged with planning and helping to carry out the Mumbai attacks on November 26, 2008 that killed 166 people.
The six other men facing trial in Rawalpindi's Adiala Jail for their alleged involvement in the attacks are Hammad Amin Sadiq, Shahid Jamil Riaz, Younas Anjum, Jamil Ahmed, Mazhar Iqbal and Abdul Majid.
At the time of the attacks, Lakhvi was believed to be the operational head of the banned Laskhar-i-Taiba (LeT) that has been accused by India of carrying out the attacks.