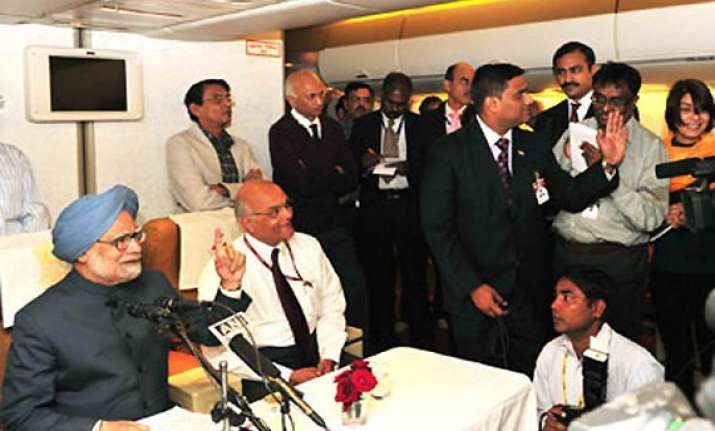 On Board PM's Special Aircraft: An upbeat Prime Minister Manmohan Singh today said steps have been taken to expand the Indo-US ties and move away from a buyer-seller cooperation to joint development and production in the field of defence.
He sought to allay any apprehensions on implementation of civil nuclear deal, saying there are "no irritants" at the government level.
"I had a very good meeting with President Barack Obama. The end result is in the Joint Statement (issued after the meeting on September 27)," Singh told media persons while returning from the US visit.
Talking about the Joint Declaration on Defence, he said, it is a "step forward" as "we are trying to move away from buyer-seller relationship to a relationship based on co-production, based on co-research".