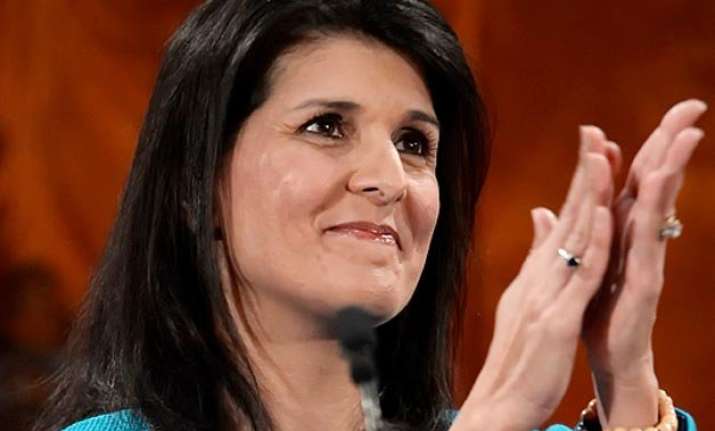 Washington: The governor of the US state of South Carolina, Nikki Haley, signed a bill on the removal of the controversial Confederate battle flag from the state capitol grounds amid heated debates over the symbolism of the flag that belonged to the pro-slavery side in the US Civil War.
The state's House vote of 94-20 to take down the Confederate flag came early Thursday morning after more than 13 hours of contentious debate and weeks after a racially-motivated massacre claimed nine African-American lives at a Bible study in Charleston. The state's Senate had earlier passed the same bill, Xinhua reported.
South Carolina House's vote to nail down the removal of the Confederate flag came as a surprising move as the state was the first to leave the Union in 1860 and the first to raise the controversial flag at its Statehouse half a century ago to protest the nationwide civil rights movement.
It also settles for now the political debates about what the Confederate flag truly represents. Supporters argue that the flag represents the South heritage and pride, while opponents say the flag is a strong symbol of racial hatred.
Debates about the symbolism of the Confederate flag was re-ignited after a 21-year-old white gunman Dylann Roof shot down the nine African-American churchgoers on June 17.
According to local police officers, Roof, an advocate of the Confederate flag, stayed at a prayer meeting for almost an hour before opening fire.
A law enforcement official was quoted by the US TV network CNN as saying that witnesses told them that the suspect said he was at the church "to shoot black people".