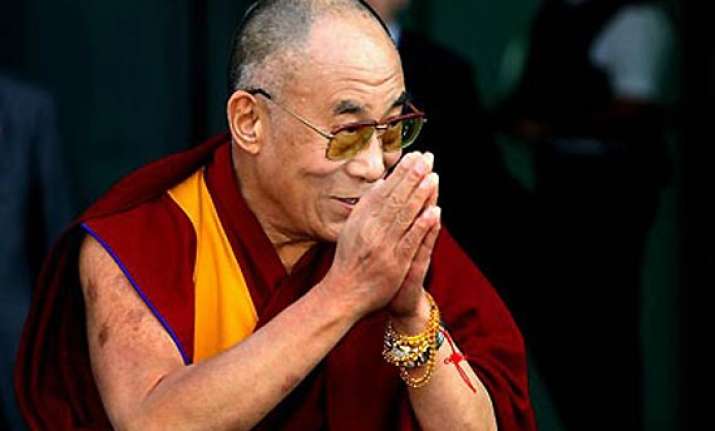 New Delhi, Nov 26: China's demand that an event at which the Dalai Lama was scheduled to speak here next week be cancelled led to the sudden indefinite postponement of the Sino-Indian border talks which were scheduled to begin on Monday, informed sources said tonight.

The Tibetan spiritual leader, who is a persona non grata with the Chinese government, is scheduled to speak at the Global Buddhist Congregation which begins here tomorrow.

The Chinese are first said to have asked for the Dalai Lama's address to be cancelled and when New Delhi refused to oblige, they demanded that the event itself be cancelled, sources said.

New Delhi is believed to have told Beijing that India is a democratic country and there was no no restriction on freedom of speech.  There was no no way China's demand could be met.

Beijing is stated to have conveyed that talks cannot be simultaneously held when the Dalai Lama was addressing a conference in Delhi to which the Indian side then told them that let fresh dates be worked out.

The 15th round of the talks between  Special Representatives (SR) of both the sides were to start on Monday.

The 4-day Congregation, co-organised by the Public Diplomacy division of the External Affairs Ministry was to conclude on Wednesday and the Dalai Lama was to address the valedictory session.

There was no official word on the reasons for the cancellation of the SR talks from both side.  The Chinese embassy here also declined to comment. 

Chinese Special Representative Dai Bingguo was to travel to Delhi for talks with his Indian counterpart Shivshankar Menon to follow up on their talks in the 14th round in Beijing in November last year.

The External Affairs Ministry yesterday issued a terse statement "we are looking forward to the 15th round of SRs talks in the near future and the two sides remain in touch to find convenient dates for the meeting."

Dai and Menon were expected to discuss putting in place a mechanism for border management mooted by Chinese Premier Wen Jiabao during his visit to India last year.

A decision to set up the mechanism was taken at a meeting Wen had with Prime Minister Manmohan Singh at Sanya in April.