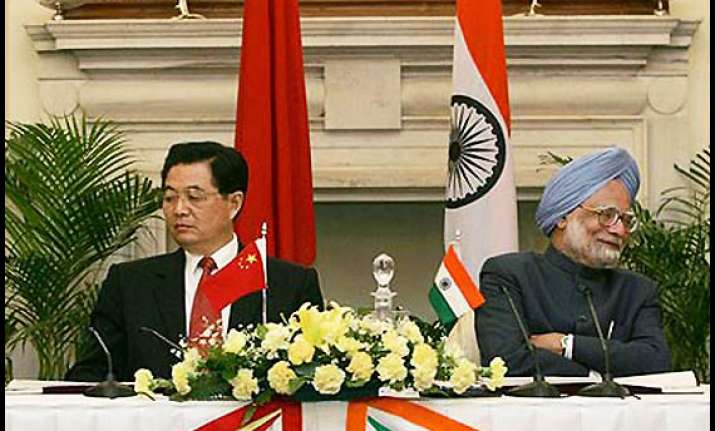 Beijing, Nov 29: China must start taking an of late "pushy" India seriously as it has strategically placed itself in the US-China face-off to gain maximum benefits, a leading official newspaper here said on today.

Days after the postponement of the 15th round of Sino-India border talks, Global Times, an influential tabloid of ruling Communist Party of China, said the talks need to be kept alive to avert a breakdown in ties.

In the first such comment from the Chinese media on the postponement of the border talks, the paper said that of late India appears to be interested in having a face-off with China and Beijing should start taking it seriously.

"The scheduled talks between China and India over border issues at the end of November were temporarily postponed," the Times said referring to deferment of talks over Beijing's objections to the Dalai Lama addressing a Buddhist conference in New Delhi.

The Chinese media has so far avoided publishing any report on the postponement of the talks that were supposed to be held in New Delhi this week between national security advisor Shivshankar Menon and top Chinese diplomat Dai Bingguo.

In a surprisingly guarded editorial tiled 'China and India mustn't go for the throat', The Times, which in the recent past has carried write ups asserting that China should resolutely stop India-Vietnam cooperation in the South China Sea using "every possible means", struck a more conciliatory note today, saying both countries should stop "over reacting to their disputes" to aggravate the crisis.

"While speculations about this decision (for postponement of talks) are varied, one thing is certain: India, whose GDP is a third of China's, has been maintaining a bold stance when dealing with China. Indian public opinion will not permit concessions to China, but China will not yield to India's demand on border issues either," it said.

"This is where the dilemma is. Both sides must keep the border issue from worsening by focusing on keeping goodwill talks alive and being mindful of the consequences of a sudden breakdown".

"Currently, India is a bit pushy in its relations with China. The country appears to be highly interested in facing off with China. But that contest is not the primary focus of the Chinese society," it said.

It said if India can maintain its current economic growth rate, it will only become increasingly important to China, and that India's placing itself strategically in the US-China conflict will make it difficult for Beijing to "buy it over".