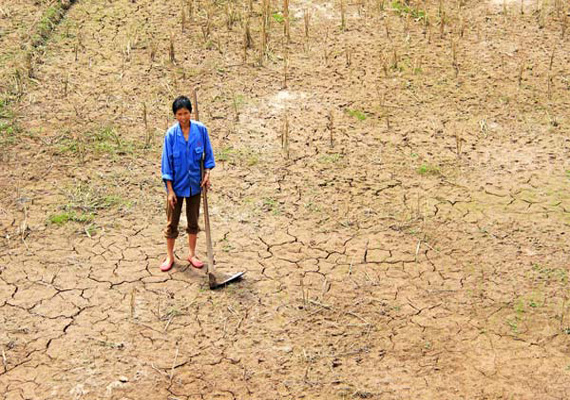 Changsha, July 23: A drought since early July has left 384,000 people short of drinking water in central China's Hunan Province, the provincial drought relief headquarters said on Tuesday.
Eighty-seven counties of 12 cities and prefectures in the province have been affected by the drought, with about 3.9 million mu (260,000 hectares) of crops damaged and 216,000 heads of livestock short of water, according to the headquarters, Xinhua reported.
Also in the province, 128 rivers and 124 reservoirs are dry, the headquarters said.
The province has sent 11,300 water tankers to irrigate croplands and provide water for 365,600 people, it said.
The drought is expected to continue as the province will see limited rainfall and high temperatures until September, according to the local meteorological department.