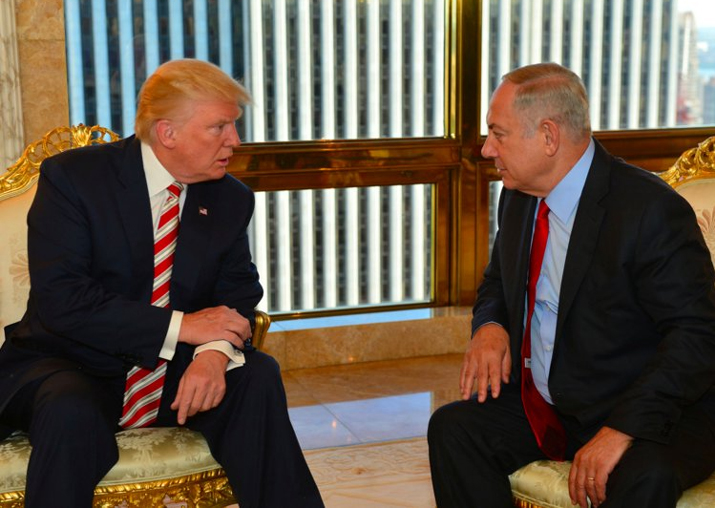 Two Trump administration officials say the new US Embassy in Jerusalem will open in May 2018 to coincide with the 70th anniversary of Israel declaring independence.
The officials say Congress is being notified of the impending move today. Secretary of State Rex Tillerson signed off on the security plan for the new embassy yesterday.
The officials weren't authorised to discuss the plan publicly and spoke on condition of anonymity.
A ribbon-cutting is being planned for mid-May. Israel proclaimed independence on May 14, 1948.
The May opening marks a significant acceleration. Vice President Mike Pence had said previously the embassy would open by the end of 2019. And Tillerson had said it could take years. 
Initially, the embassy will consist of just a few offices inside an existing US facility in Jerusalem.
President Donald Trump's administration is considering an offer from Republican mega-donor Sheldon Adelson to pay for at least part of the new US Embassy in Jerusalem.
Trump administration officials say State Department lawyers are evaluating the legality of accepting private donations to cover some or all embassy costs.
They say the embassy move cleared its last major hurdle yesterday when Secretary of State Rex Tillerson finally approved a security plan.
The officials weren't authorised to discuss the issue publicly and demanded anonymity.
Under one scenario, the administration would also solicit contributions from individual donors in the evangelical and American Jewish communities.
One official says Adelson offered to pay the difference between the cost and what the administration raises.
Opening a full-fledged embassy will likely cost hundreds of millions of dollars.