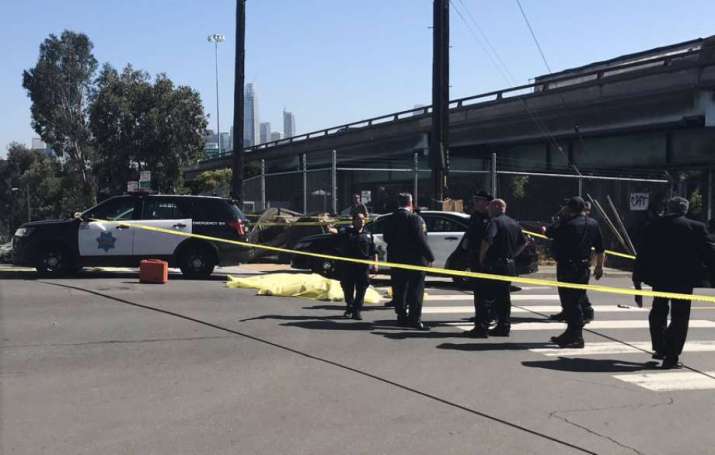 San Francisco police confirmed a shooting at a sprawling UPS warehouse and customer service center, in which at least four people were injured, including the suspected gunman.
According to UPS, the shooter was one of its employees, reported Associated Press.
The shooting Wednesday led to a massive police response and a shelter-in-place warning for the surrounding area.
The building is located in the Portero Hill, which is about 2.5 miles from downtown San Francisco.
Police are advising people to avoid the area.
Victims were taken to the Priscilla Chan and Mark Zuckerberg San Francisco General Hospital, spokesman Brent Andrew said. He said he could not say how many patients were taken to the hospital or give their conditions.
Many people could be seen being evacuated by the police out of the building in aerial footage running on local channels.
The shooting occurred in the area of a United Parcel Service facility, CBS San Francisco and other local media outlets reported, citing authorities. A San Francisco police representative could not immediately be reached for comment.
The police have asked people in the area to take shelter.