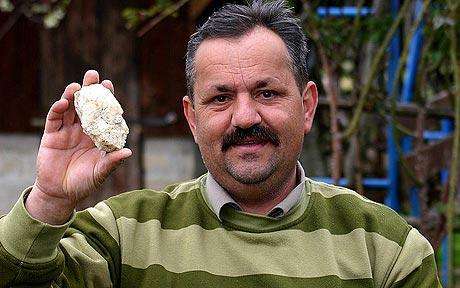 A 50-year-old resident of a village in northern Bosnia (a country on the Balkan Peninsula in southeastern Europe), near Prijedor claims that he has been attacked by aliens through the meteorite strikes that always happen when it is raining.
According to a report in 'The Telegraph', Radivoke Lajic said that his house being hit by rocks several times was the result of an extraterrestrial grudge.
"I am obviously being targeted by extraterrestrials," he said.
"I don't know what I have done to annoy them but there is no other explanation that makes sense.
"The chance of being hit by a meteorite is so small that getting hit six times has to be deliberate," he added.
Scientist of Belgrade University also confirmed that the rocks are all meteorites.
"I have no doubt I am being targeted by aliens," he said.
"They are playing games with me. I don't know why they are doing this. When it rains I can't sleep for worrying about another strike."
According to Lajici, the first meteorite was struck his house in November 2007.
Because of the fear of being struck by the meteorites, Lajici has reinforced his roof with steel.
"But these meteorites have brought happiness to our family as well, as we've met different people from around the world that were interested in it," he said.
"And I have had so many visitors that I plan to make a small museum in my back garden."
This is not the first time that he made headlines. Two years ago, he hit the news when the fifth meteorite struck his house.
Scientists are now trying to study about the magnetic fields around the property and also trying to ascertain the frequency of the strikes.