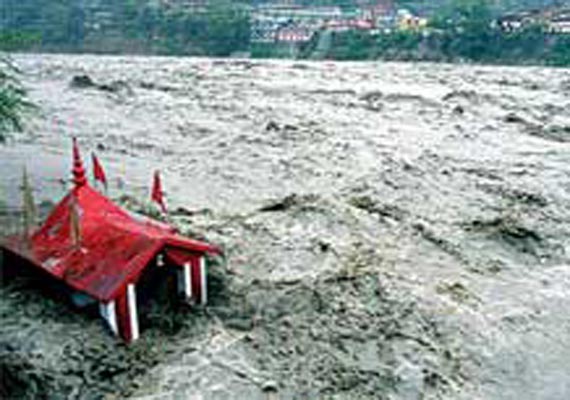 Dehradun, Jul 28: The Uttarakhand government is yet to implement its water management and regulatory act, which experts claim could mitigate natural disasters.  The Uttarakhand Water Management and Regulatory Act, 2013, came into being after Governor Aziz Qureshi gave his consent on April 4, much before the disaster struck the state on June 16-17.
The act provides for establishment of a Water Management Regulatory Authority which will ensure judicious and equitable management of water resources in the state as well as its proper allocation and optimal utilisation.  
The five-member authority will have the powers of a civil court and the mandate to carry out developments in the state in an eco-friendly and sustainable manner.  It will also devise a new water policy to manage rivers which are wreaking havoc on the villages situated on their banks in the state during the past few years.  
The proposed authority will also fix rates for water use for industrial, drinking, power, agriculture and other purposes and take cess on land benefited by flood protection and drainage works.
Noted environmentalist Anil Prakash Joshi said, "Water management has become a necessity in the flood-affected state and government should take immediate measures to implement this act."
As per the act, the proposed authority will approve an integrated state water plan and basin plans to ensure sustainable management of water resources within the parameters laid down by the state water policy.