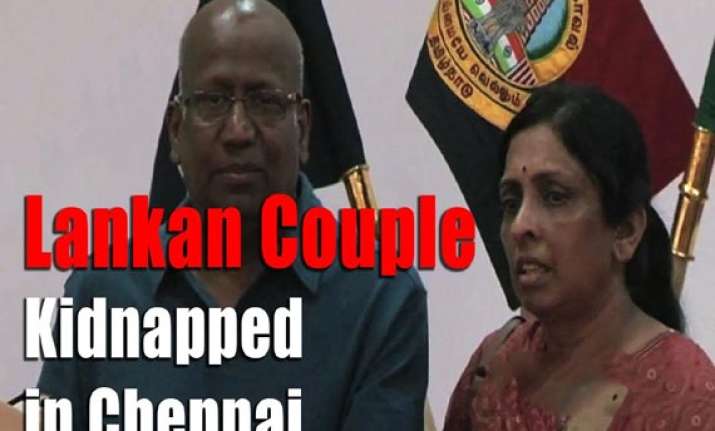 Chennai, Jun 6 : Chennai Police came in for praise by Tamil Nadu Chief Minister J Jayalalithaa for successfully rescuing a kidnapped Sr Lankan couple based in UK, who called on her and conveyed their gratitude.
British nationals Thavaraja (59) and his wife Salaja (55), originally from Sri Lanka and settled in London, called on Jayalalithaa and extended their gratitude for taking necessary action to rescue them, an official release said.
The couple, who had come to Tamil Nadu on a nine-day pilgrimage tour, were abducted on May 29 from the airport here by a gang which demanded a ransom of Rs 2.58 crore.
Acting on a complaint, city police in a co-ordinated effort with Metropolitan Police (Scotland Yard), London, rescued the couple on June 2 and arrested nine persons, including two Sri Lankans for allegedly abducting them.
Lauding the police for their swift action, Jayalalithaa said, "I have always maintained that the Tamil Nadu Police is the best police force in the whole of India and equal to London's Scotland Yard and you have proved it now by your performance."
"Congratulations. We are all very proud of you", she said.