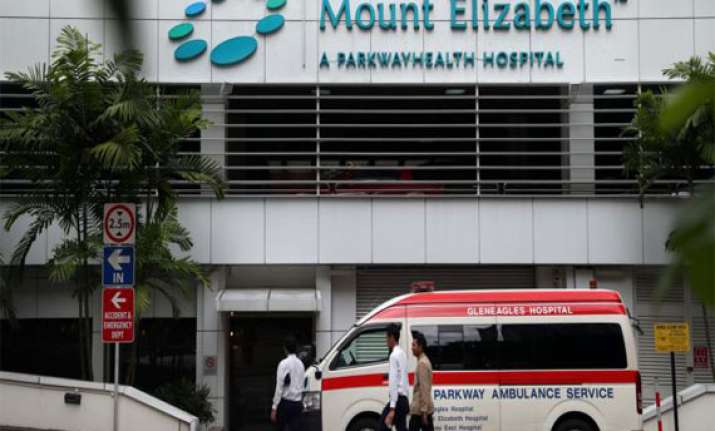 Singapore, Dec 27: Singapore's Mount Elizabeth Hospital, where the 23-year-old Delhi gang-rape victim was rushed to this morning, has seen prominent Indians like superstar Rajinikant and politician Amar Singh knock at its doors for specialised treatment.
The hospital is renowned for kidney and heart transplants and receives patients from across the globe because of its state-of-the-art facilities for highly-complicated surgeries.
The paramedical student, who was gang-raped and brutally assaulted by six men in a moving bus in the heart of Delhi on December 16, was moved to this super specialty hospital from Delhi's Safdarjung Hospital.
Doctors in India had removed major part of the victim's intestine and advised air-lifting her to this hospital because of the specialised treatment that the institution offers for patients who need multi-organ transplant.
South Indian superstar Rajinikant was admitted to the hospital for almost a month in the summer of 2011 after doctors at a Chennai hospital advised shifting him to Singapore for specialised treatment.
Besides a kidney-related ailment, the 62-year-old actor was treated for respiratory infection and other problems.
Two years back, the hospital was in news in India when Amar Singh was admitted to the institution for a kidney transplant.
Singh also spent over three weeks at the hospital in 2009.
The hospital, which has 345 beds, performs the largest number of cardiac surgeries and neuro-surgeries in the private sector in Southeast Asia.