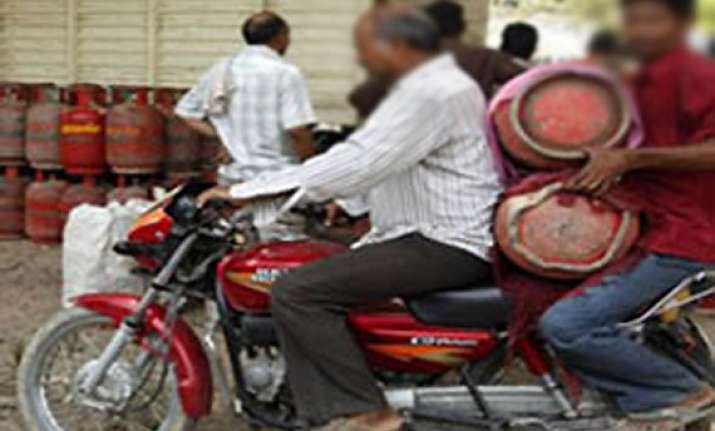 Gurgaon, Oct 16: Forget the government's cap on subsidized LPG cylinders. In Gurgaon, an LPG cylinder is being sold in the grey market at Rs 1,200.
Illegal sale of LPG cylinders is fast turning into an organised crime here, reports Mail Today.
Many residents, who don't have an LPG connection or are in an urgent need of a cylinder, are buying their cylinders in the black by  just making a call to the local delivery agent.  
Within hours, the cylinder is delivered on their doorstep at three times the market price.
Sunil Vats, a delivery agent of a prominent gas agency in Old Gurgaon, narrated the modus operandi of the LPG black marketeers.
According to him, the pilferage of the cylinders and their supply to the black market happens at the level of the delivery agent.