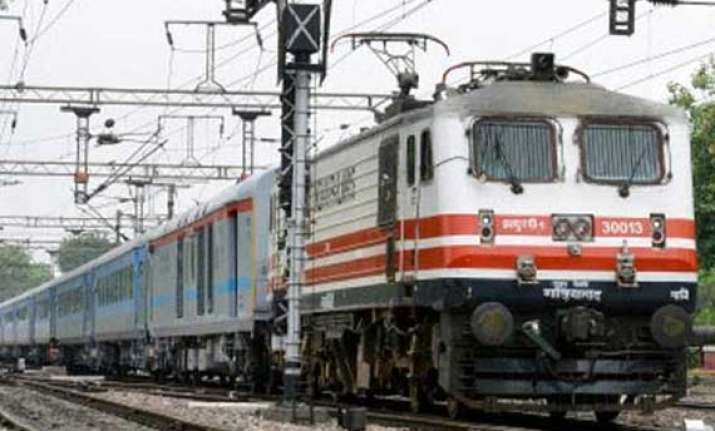 New Delhi: After conducting successful trials between the New Delhi-Agra segment, the Indian Railways is now eying to utilize the existing infrastructure to run semi-high-speed trains between nine important destinations of the country.
For this, the Railways has identified nine corridors for taking action to raise speeds of passenger trains to 160-200 kmph.
The nine corridors are -- Delhi-Agra, Delhi-Chandigarh, Delhi-Kanpur, Nagpur-Bilaspur, Mysore-Bengaluru-Chennai, Mumbai-Goa, Mumbai-Ahmedabad, Chennai-Hyderabad and Nagpur-Secunderabad.
Earlier this month, the Indian Railways successfully conducted the trial run of Shatabdi Express up to a maximum speed of 160 kmph between New Delhi-Agra. The train completed the 200 km distance in just 90 minutes.
During the trial, the Railways examined all the possible technical issues related with the track, bridges, signaling and others.
Union Railways Minister DV Sadanand Gowda, while presenting his maiden budget, had highlighted the high-profile Golden Quadri-lateral Rail Network linking the four metro cities and said that running semi-high-speed trains, with proper safety measures, on select routes will be a matter of top priority for his government.
The Minister had said while bullet trains will require completely new infrastructure, higher speed for existing trains will be achieved by upgrading the present network.
A provision of Rs 100 crore was also made in the Rail Budget for high speed project to Railway Vikas Nigham Limited/High Speed Rail Corridor for taking further steps.