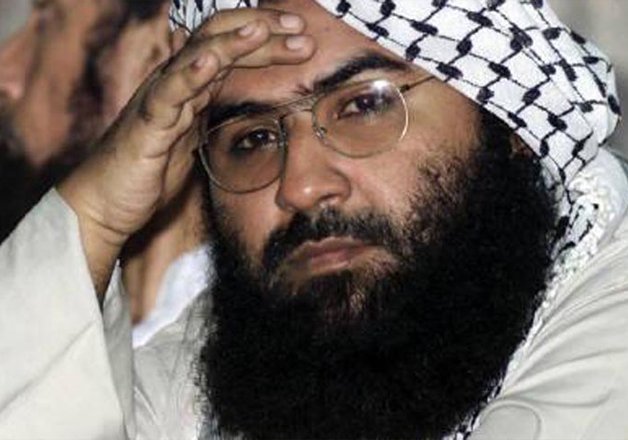 Islamabad: Pakistani authorities have lodged an FIR at counter-terrorism department (CTD) centre at Gujranwala in Punjab province in connection with the Pathankot terror attack case. The FIR copy doesn't mention the name of Jaish-e-Mohammed (JeM) chief Maulana Masood Azhar's name despite recommendation made by the Special Investigative Team (SIT).
The FIR was lodged on the basis of information provided by India's National Security Adviser (NSA) Ajit Doval to his Pakistani counterpart Nasser Khan Janjua that four attackers crossed from Pakistan into India and attacked the airbase on January 2.
Earlier in the day, The News reported that the SIT formed by Pakistan Prime Minister Nawaz Sharif to investigate the Pathankot terror attack has formally recommended the government to lodge an FIR against Masood Azhar. The Interior Ministry had formed a six-member team to investigate the January 2 terror attack that killed 7 Indian security personnel and 6 militants of Pakistan based terror group JeM.
According to a CTD official, the FIR was needed to start police and judicial proceedings on the basis of evidence collected in connection with the attack for which India has blamed Pakistan-based Jaish-e-Mohammed (JeM) militant group. India has identified Masood Azhar as the mastermind of the attack. It has also blamed his brother Rauf and five others for carrying out the attack that killed seven Indian soldiers and all 6 terrorists.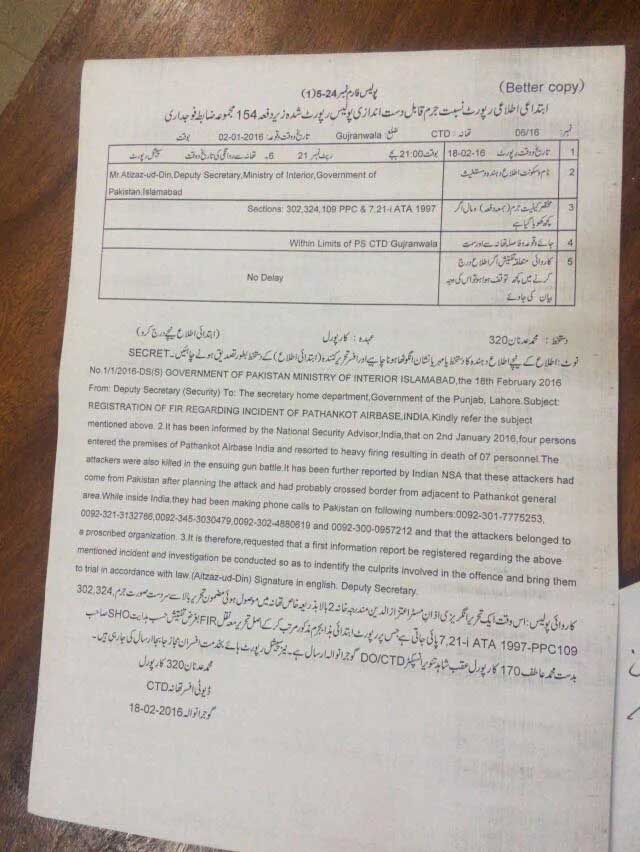 The FIR number 06/2016 was lodged under sections 302, 324 and 109 of the Pakistan Penal Code, and sections 7 and 21-I of the Anti-Terrorism Act.
The January 2 attack led to the postponement of a scheduled meeting between Foreign Secretaries of Pakistan and India in January in Islamabad. Since then, no date has been fixed for talks.
The FIR also shows the telephone numbers contacted by the militants during the attack. A police official said that after the registration of the FIR, any accused can be presented before the court for start of a formal trial.
According to intelligence officials, about a dozen suspects were arrested in Pakistan following the attack. The FIR has reportedly been registered on the recommendations of a six-member special team probing the attack.
Last month, CTD police Gujranwala had presented three JeM militants before an Anti-Terrorism Court (ATC) for possessing jihadi literature.
The suspects were arrested by CTD from a seminary run by JeM in Mundeyki, where the headquarters of the 2008 Mumbai attack mastermind Hafiz Saeed's Jamaat-u-Dawah is located.