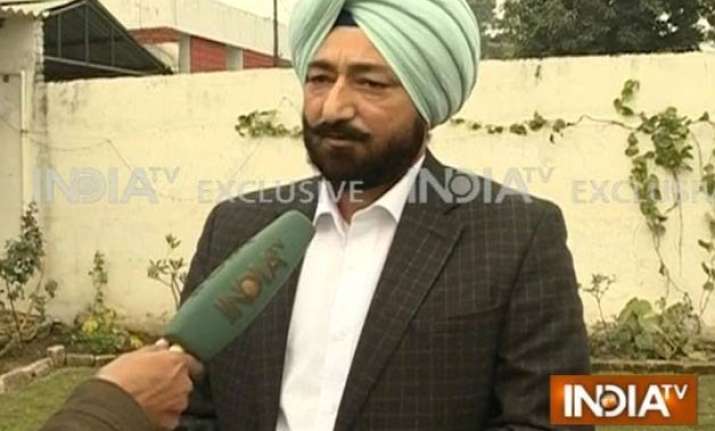 Pathankot: The National Investigation Agency (NIA) on Friday issued summons to Gurdaspur (SP) Salwinder Singh, who claimed to have been kidnapped by terrorists involved in Pathankot terror attack, asking him to appear before it on Monday for detailed interrogation.
Salwinder, who is at present assistant commandant of 75th battalion of Punjab Armed Police, fell under scanner of investigating agencies after the NIA found discrepancies in his narration of the events that transpired on the night he was allegedly abducted. Salwinder's statements also do not match completely with the accounts narrated by the two other abductees.
Salwinder will now have to be in Delhi on Monday where he will depose before the NIA, where he may be subjected to a psychoanalysis test. Salwinder has allegedly refused to have a polygraphic test conducted on him.

According to Singh's version, he, along with his jeweller friend Rajesh Verma and cook Madan Gopal, were kidnapped by terrorists on the intervening night of December 31 and January 1. Singh has claimed that it was his abduction and subsequent alarm that helped agencies to prepare and avert a bigger disaster.
Singh's alleged abduction took place just prior to the time when the terrorists entered the IAF base in Pathankot and carried out a terror strike. Seven security personnel were dead and 20 others injured in the attack.
Singh's past record has also raised doubts on him. He was recently shunted as SP (headquarters) of Gurdaspur following allegations of misconduct by female subordinates. He has also been alleged to have had contacts with drug cartels operating in the border areas.  
Meanwhile, the NIA has also picked up some foot prints from a field near Bamiyal village on India-Pak border as well as from the site of encounter at the airbase. These have now been sent to CFSL Chandigarh to help understand the route used by the terrorists to infiltrate.
NIA director general Sharad Kumar on Friday called on Union home minister Rajnath Singh and gave him a detailed briefing on the investigations carried out so far.
The NIA has also sought the call details of Ikagar Singh, the taxi driver who was killed by the terrorists. It has also sought the location of mobile towers through which the signals for those calls were routed. His past history was being also looked into.