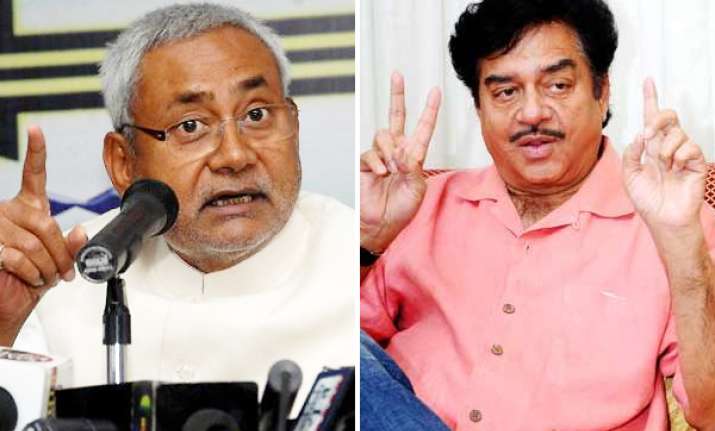 New Delhi, Mar 14: The opposition today slammed the Railway Budget saying that the fare hike, even if marginal, would cause a burden on the aam aadmi (poor people).

Bihar Chief Minister Nitish Kumar, who was Railway Minister during Vajpayee regime, said, the Railway Minister today only spoke in the future tense, and there was nothing concrete offered in terms of railway safety.

Nitish Kumar said, during his tenure, a Corporate Safety Plan was prepared by the Railways, but nothing is being heard about that. He described the budget speech as "disappointing" and said the minister spoke too much without coming to basics at all.

The Bihar Chief Minister said, almost all railway projects in Bihar were almost at a standstill and are proceeding at a snail's pace.

BJP MP Actor Shatrughan Sinha said, this appeared to be a "proxy" rail budget seemed to have been written by someone and was ready by somebody else. "I think this and the forthcoming Union Budget will be the last two budgets of the UPA government", he added.

Finance Minister Pranab Mukherjee described the rail budget as good, provided it was properly implemented.