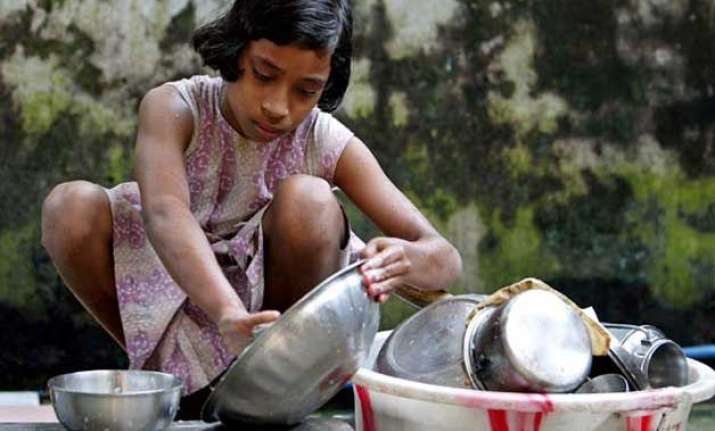 New Delhi: National Human Rights Commission today asked the Delhi Police to submit a report about placement agencies working in the national capital on allegations over their involvement in human trafficking.  
According to an official statement released today, the commission has issued a notice to the Delhi Police Commissioner to respond within two weeks with a report on the number of placement agencies, registered or unregistered, functioning in Delhi and the steps taken to keep a check on them.
The step was taken after the commission took suo motu cognisance of a media report surging demand for domestic help in Delhi is fuelling a business that thrives on human trafficking by unregulated placement agencies.Hundreds of agencies are reportedly involved in the business of selling domestic workers.
There are allegations that the root cause of exploitation of tribal people, mostly women and children and those hailing from rural areas is that there is no hold on the placement agencies, which have emerged as the hubs and transit point for human trafficking.
The Commission has observed that the contents of the press report, if true, raise a serious issue of violation of human rights of women and children.