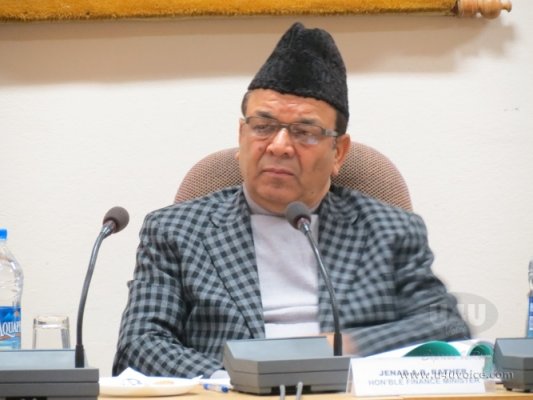 Srinagar: A day after a Congress minister alleged discrimination by NC ministers against daily wage workers of Jammu region, the National Conference today hit back saying the minister was trying to "polarise" the state ahead of Assembly polls.
"I strongly refute the allegations made by Public Health Engineering Minister Sham Lal Sharma against me. "It is an attempt to mislead the public opinion... the attempts of polarising the state on the eve of elections is not advisable at all as it is bound to create a wedge between the people of the two regions," Finance Minister A R Rather said.
However, Rather said, the people are sagacious enough to read between the lines. "By whipping up passions, Sharma cannot endear himself to people, who know these attempts were nothing but playing to the galleries," Rather said.
Last week Sharma tendered his resignation from the Omar Abdullah government, citing alleged "sabotage of regularisation of daily wagers" by Rather as a reason for his decision.
Referring to the regularisation of need based and casual laborers, Rather said a Cabinet-Sub-Committee (CSC) was constituted under his chairmanship to go into the magnitude of the problem relating to casual workers—financial, legal and administrative—that may arise with the regularisation of such temporary workers and work out an appropriate policy in this regard.
"The seven member Committee, comprising ministers from both Congress and NC including Sharma, met a number of times and concerned departments were asked to furnish details regarding such workers.
"A format was unanimously prescribed by the members of the Committee for the purpose to ascertain genuineness of the cases," he said.
Regarding another allegation that daily wagers in the past were regularised on regional basis, Rather said the question of regionalism in the process of regularisation does
not arise at all. "The records in this regard are available for scrutiny," Rather said.